Translational Research Center
Translational Research Center Karolinska University Hospital (TRACK) is the hospital's research hub in Huddinge. It conducts preclinical and clinical research that can quickly make a difference for both individual patients and healthcare in general.
Located in the heart of Flemingsberg Campus, TRACK brings together preclinical and clinical researchers to stimulate translational research in Huddinge. With proximity to higher education institutions, state-of-the-art service operations in imaging technology, genetics and cell therapy, there are unique conditions for knowledge exchange and faster implementation of research results.
In addition to specific service activities such as Vecura and preclinical imaging, TRACK has laboratories, cell culture rooms and shared office space. Most of the equipment is also shared, which means that expensive equipment can be used by more people and research groups can collaborate.
Where to find TRACK?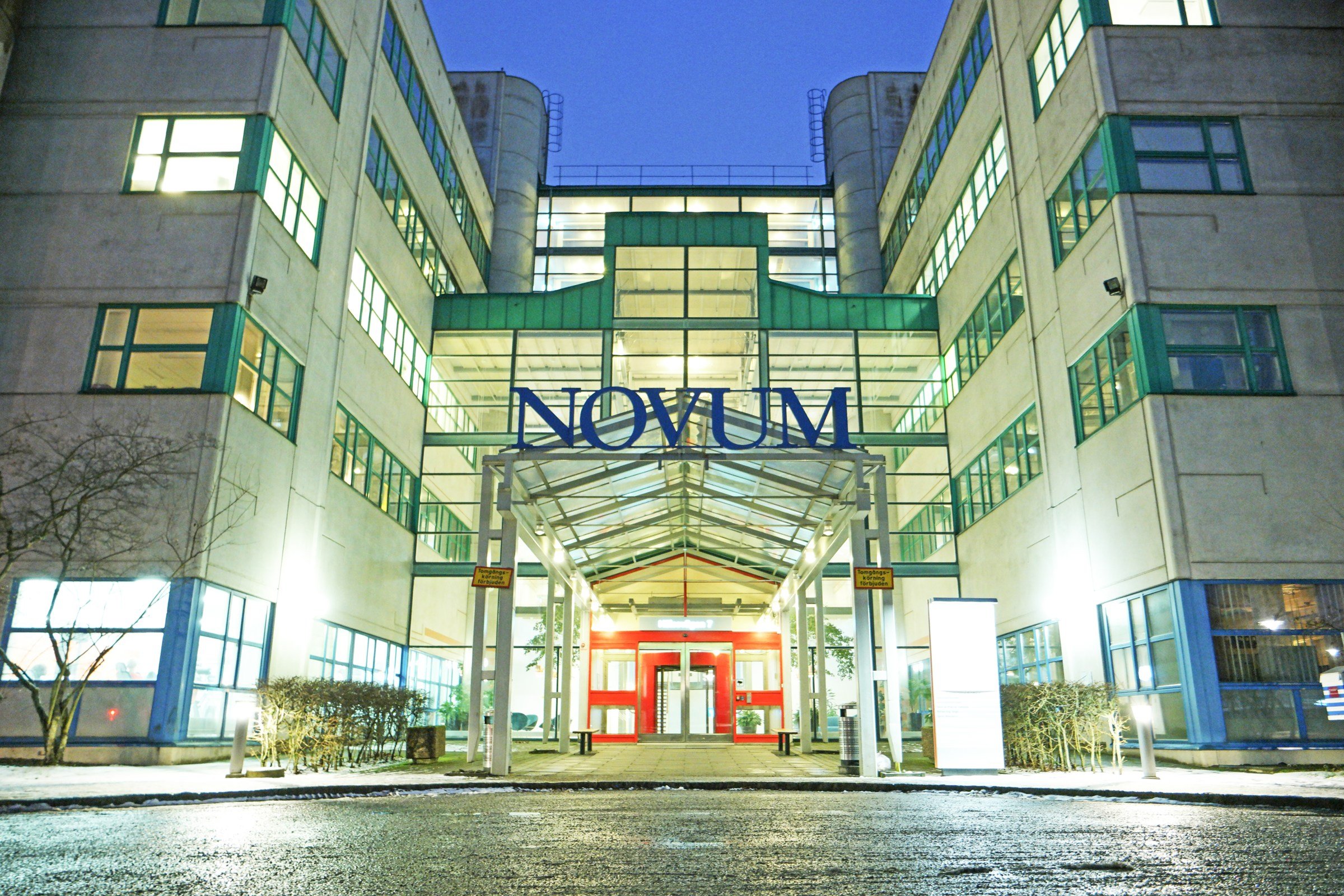 TRACK is mostly located in Novum, which is in close proximity to Karolinska University Hospital and several universities such as Karolinska Institutet, the Royal Institute of Technology and Södertörn University. The location facilitates and paves the way for more collaborations and interactions - between both individual researchers and organizations.
TRACK core facilities and research groups
TRACK's specific infrastructure and strategic location create particularly good conditions for conducting translational research in areas such as genetics, cancer and stem cells.
Karolinska Center for Cell Therapy
Karolinska Center for Cell Therapy (KCC) is a service business that facilitates the development of new treatments with advanced therapy medicinal products (ATMP) and cells for transplantation. In particular, KCC offers GMP manufacturing services performed by the Vecura facility, and collaborates with universities, biotech companies and hospitals in Sweden and Europe.
Electron Microscopy Unit, EMIL
The Electron Microscopy Unit (EMIL) at Karolinska University Hospital is a core facility that helps researchers solve biological questions using electron microscopy techniques.
Read more about EMIL on KI website
Contact
Contact
Kathrin Reiser
Head of Unit
Address
Hälsovägen 7
Flemingsberg