Karolinska University Hospital launch an international collaboration within advanced cancer research
As the first university hospital in the Nordic countries, Karolinska has signed an agreement with the global biopharmaceutical company Bristol Myers Squibb (BMS) to launch a research collaboration in cancer care.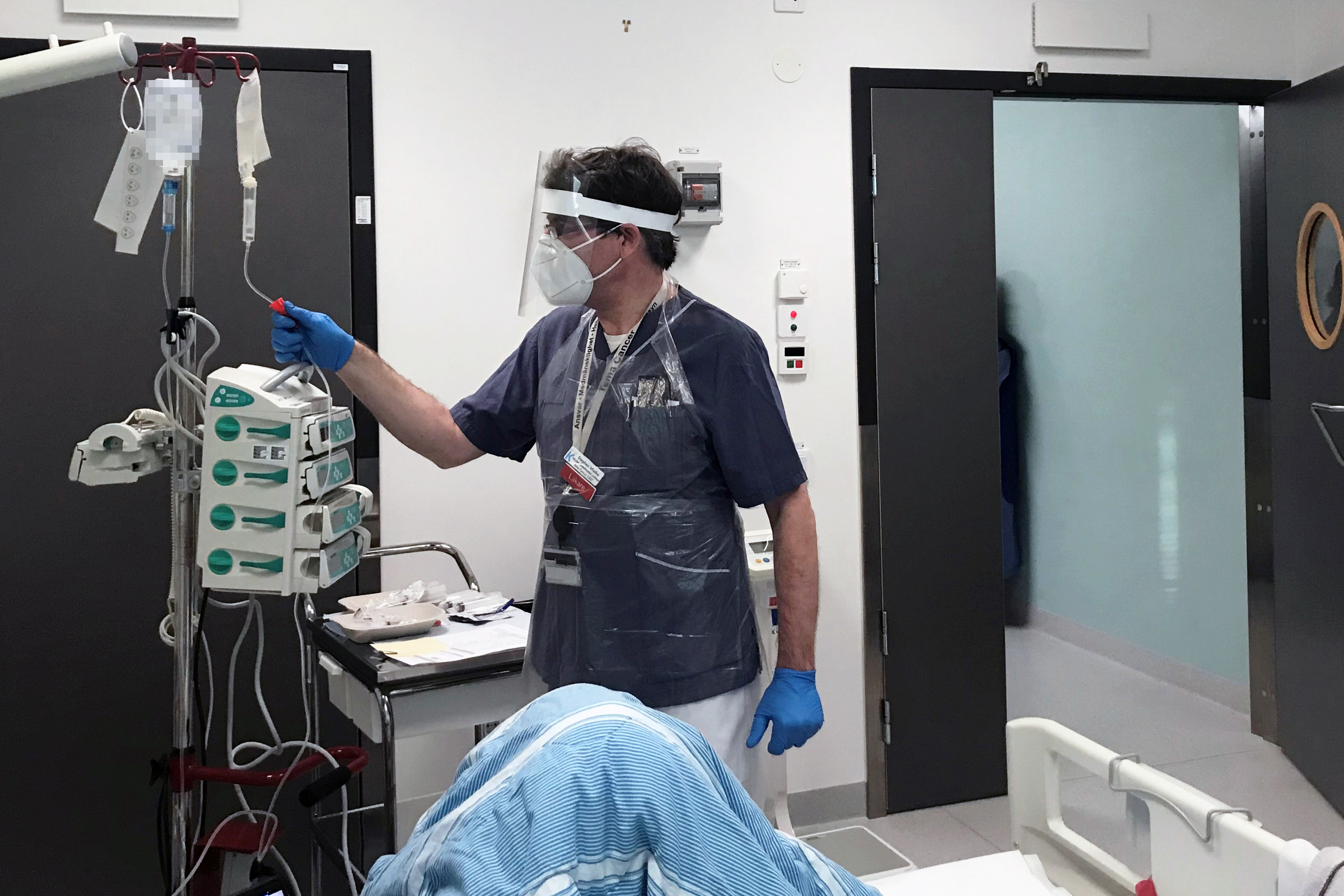 Karolinska sees the collaboration agreement with BMS as an opportunity to jointly coordinate research and prepare for a growing need for therapies in oncology and hematology.
- Our aim with an advanced collaboration in research between healthcare and the biopharmaceutical industry is to develop precision medicine in cancer care, says Professor Dr. Stephan Mielke, Head of Research and Education at Theme Area Cancer and Head of Operations for the Medical Unit for Cell Therapy and Allogeneic Stem Cell Transplantation. A major focus in collaboration will be in advanced cell and gene therapy, says Professor Dr. Mielke.
The collaboration between the healthcare sector, academic research and the pharmaceutical industry is crucial for healthcare to be able to quickly implement research results into practice. In addition, we invest in implementation research where we optimize the use of data and results from our comprehensive and highly specialized cancer care and mission as a world-leading university hospital.
- We want our patients to quickly have access to new effective treatments that are based on the most current research findings, all with a focus on the patient's individual needs, summarizes Professor Dr. Mielke.
- It is a natural development for Karolinska Comprehensive Cancer Center to enter into more extensive cooperation agreements with various parts of the pharmaceutical industry, which, like BMS, value integrated clinical and translational preclinical research, says Dr. Patrik Rossi, Head of Theme Area Cancer at Karolinska University Hospital and chairman of Karolinska Comprehensive Cancer Center.
Similar news
"It is very gratifying that we finally have a new medication for this severe disease," says Soo Aleman, professor and senior consultant.
Researchers from Karolinska Institutet found a high number of the so called natural killer cell, an important anti-lymphoma cell, in samples from patients with cutaneous lymphoma. The study was published in Frontiers in Immunology.