Offering a complete ear and hearing care package from a multi-professional team.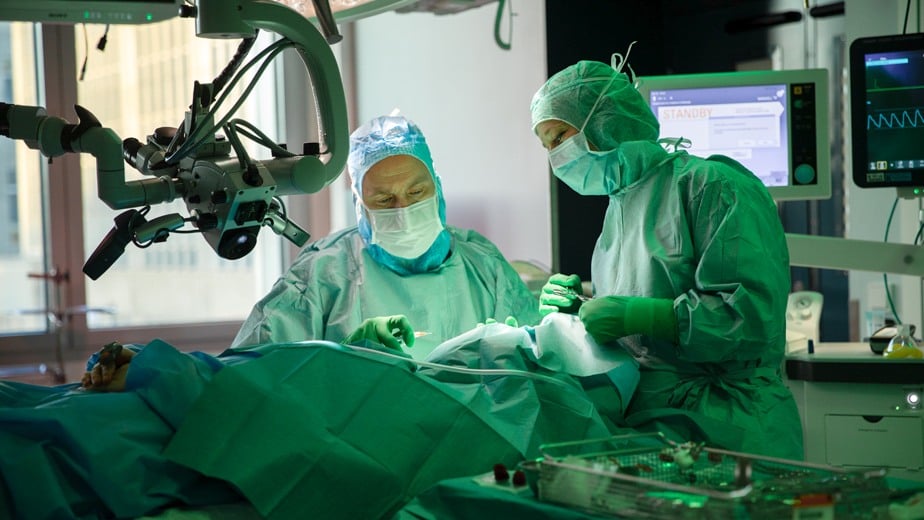 Two of our most important senses stem from the ear – hearing and the vestibular system, which provides information on bearing and movement. Afflictions to either of these senses dramatically affect our health and well-being. Many of our patients with impaired hearing have difficulties communicating and participating in social life and society, and those with disorders of the vestibular system often suffer from vertigo and dizziness.

Karolinska Ear and Hearing (KEH) combines the expertise of a multi-professional team in otosurgery, neurotology, and medical audiology to offer a complete care package with all the necessary diagnostic examinations, treatments, and follow-up for patients of all ages – all provided in-house. With around 800 operations performed and nearly 60,000 hospital visits made annually to our outpatient and surgical clinics, Karolinska Ear and Hearing has the ambition to be a point of reference in Scandinavia. Through excellent relationships with hearing aid and hearing implant research units, as well as commercial players, we often have access to the latest technologies.

Our team of physicians and surgeons, specialized physiotherapists, nurses, therapists, audiologists, educators, and technicians ensure that highly specialized treatments, such as cochlear implants, can be provided. We have the largest cochlear implant clinic in the Nordic region, where highly specialized care is provided by our team.
Request medical treatment
More information on who can request a medical second opinion or treatment at Karolinska.
Read more