Senior consultant Anna Wedell receives IVA's Gold Medal 2023
Anna Wedell, senior consultant at Karolinska, has been awarded the Royal Swedish Academy of Engineering Sciences (IVA) Gold Medal 2023 for her efforts in precision medicine.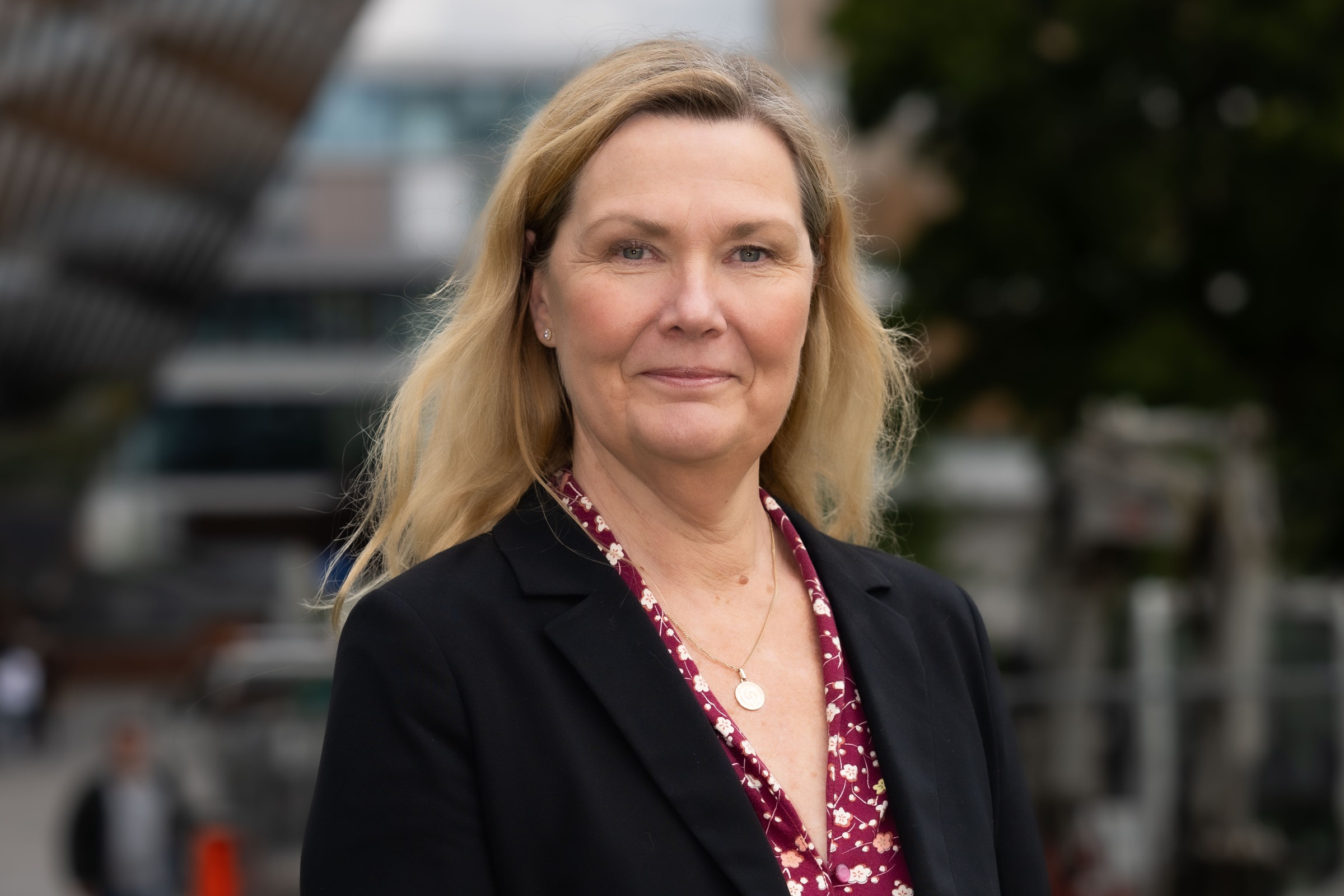 Anna Wedell is senior consultant at the Center for Inherited Metabolic Diseases (CMMS), Karolinska University Hospital, and director of the Precision Medicine Center Karolinska (PMCK).
In addition to her role as senior consultant, Anna Wedell is also a professor at the Department of Molecular Medicine and Surgery, Karolinska Institutet. There, she conducts research on genes that cause inherited metabolic diseases in order to understand in detail the mechanisms behind mitochondrial diseases and other diseases that affect brain metabolism.
The goal of her research is to use an interdisciplinary, translational approach to improve diagnostics and treatment for affected families, and to create a working model that can be spread to additional disease areas.
– It has been a fantastic journey to be a part of developing new tools and working methods that integrate the powerful genomics deeply into highly specialized care, with dramatic benefits for our patients. We have created a multidisciplinary cross-border collaborative culture that forms an important foundation for the emerging precision medicine, says Anna Wedell.
In its motivation, IVA writes that "Professor Anna Wedell is awarded IVA's Gold Medal for her efforts in developing bioinformatics tools and cross-disciplinary working methods that have resulted in precision medicine for rare hereditary diseases being used in various disease areas, which has led to the prevention of severe disease conditions or early death."
This gold medal has been awarded since 1921 for outstanding achievements in technology, economics, business and society. Anna Wedell receives IVA's Gold Medal at a formal gathering at Stockholm City Hall.
Similar news
"It is very gratifying that we finally have a new medication for this severe disease," says Soo Aleman, professor and senior consultant.
This is the first global 'Undiagnosed Hackathon' which takes place at Karolinska University Hospital in Stockholm.