Carolin Ahlinder gets elected to EAPCI – as the only Swedish representative
Caroline Ahlinder has been the elected to the European Association of Percutaneous cardiovascular interventions board.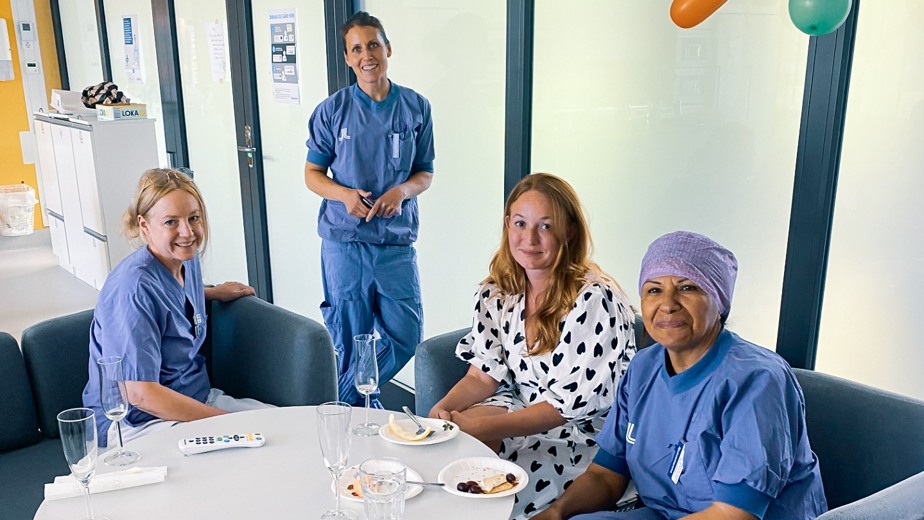 EAPCI's mission is to reduce the burden of cardiovascular disease through percutaneous cardiovascular interventions.
◾ ◾ ◾
Hi Carolin, congratulations getting elected to EAPCI's board, how does it feel?
– It feels big and very honorable. I am obviously very happy and proud that they chose me, says Caroline with a smile.
What does it entail or mean to get elected to EAPCI's board?
– I will be part of the EAPCI board for Nurses and allied professionals. I represent Karolinska and Sweden – as the only Swedish representative, says Carolin.
Carolin will be the face of Karolinska and Sweden towards Europe and the world.
– We are working to strengthen the nurse's role in cardiology percutaneous intervention, primarily through research and education, adds Carolin.
What will you work towards, in the future?
– In the near future, we will work hard to digitize the European certification, says Carolin and continues.
– The certification will be divided into several different exams. At present, it is a large exam that is only written once a year in Paris, covering everything in both structural heart disease and ischemia (pharmacology, physiology, radiology, guidelines)
– It suits me well, because I am passionate about education and development, says Carolin and smiles.
________________________________________
Similar news
COLLABORATION. For two weeks this October, a multidisciplinary team of specialists from Riga visited Karolinska's liver transplant team to gather valuable insights and experiences to guide the relaunch of their own liver transplant program.