Innovative Teledermoscopy Method saving lives from skin cancer
Checking suspicious skin changes is important to detect cancer early. The new method of teledermoscopy can save more lives.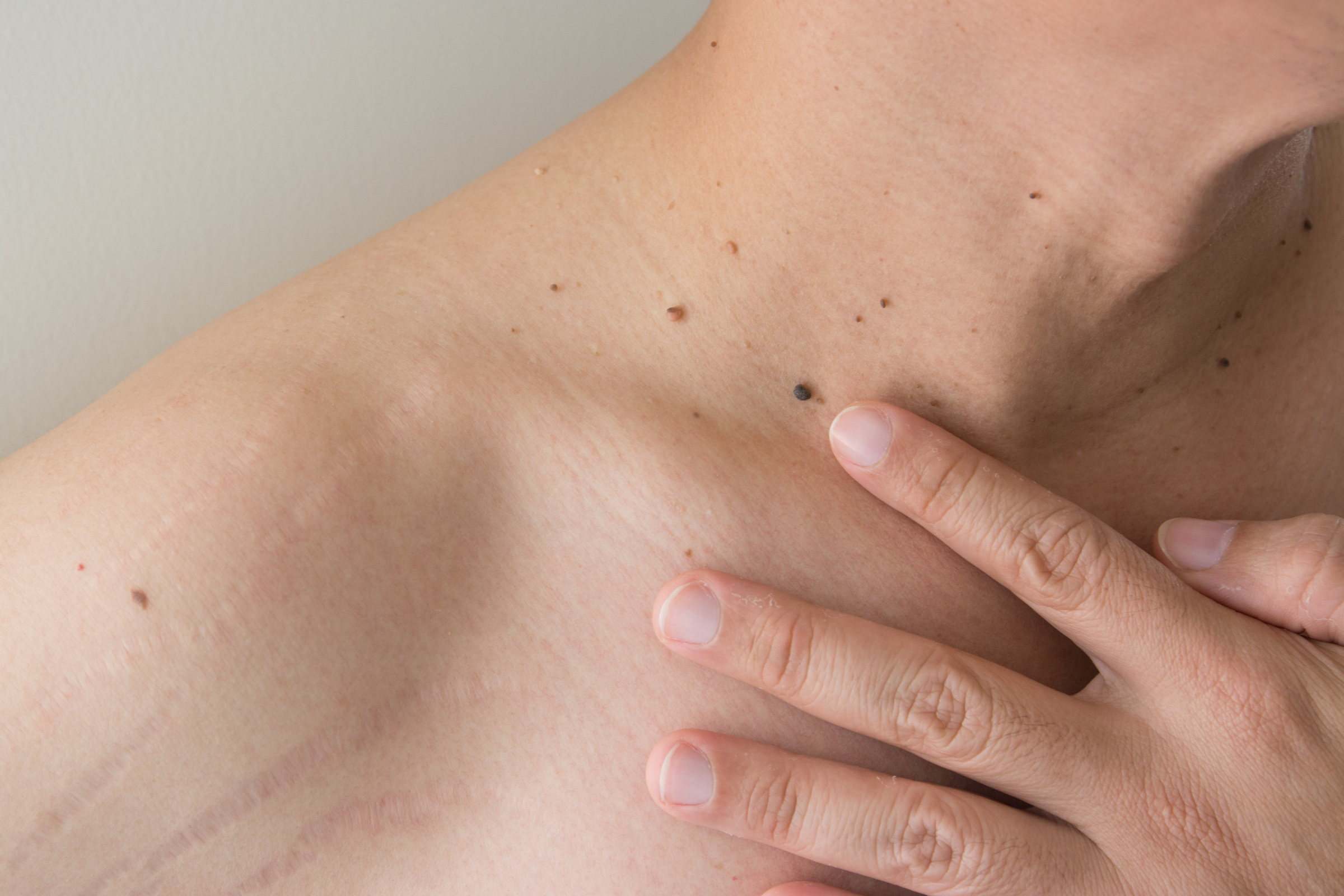 Teledermoscopy, a method initially developed by dermatologists at Karolinska Hospital, was introduced in the Stockholm Region in 2019. This innovative technique serves as a valuable tool for general practitioners to seek consultation from dermatologists concerning suspected cases of skin cancer. Today, teledermoscopy is readily accessible at all healthcare centers throughout Stockholm.
– The general practitioner takes two regular pictures and two pictures with a dermatoscope attached to a mobile phone. The images are then sent through a digital IT platform to Karolinska University Hospital for assessment, says Karina Schultz, a dermatologist and member of the steering group at Karolinska University Hospital that reviews the images from teledermoscopy.
All images are available in the patient's medical record, which allows health professionals to easily refer to the images whenever necessary.
– The patient gains access to the assessment by dermatologist specialists starting from the first visit to the healthcare center. Both, the healthcare center and the patient receive a prompt response in cases where there is suspicion of skin cancer. The patient can undergo surgery faster and avoid unnecessary worry while waiting for the results, says Karina.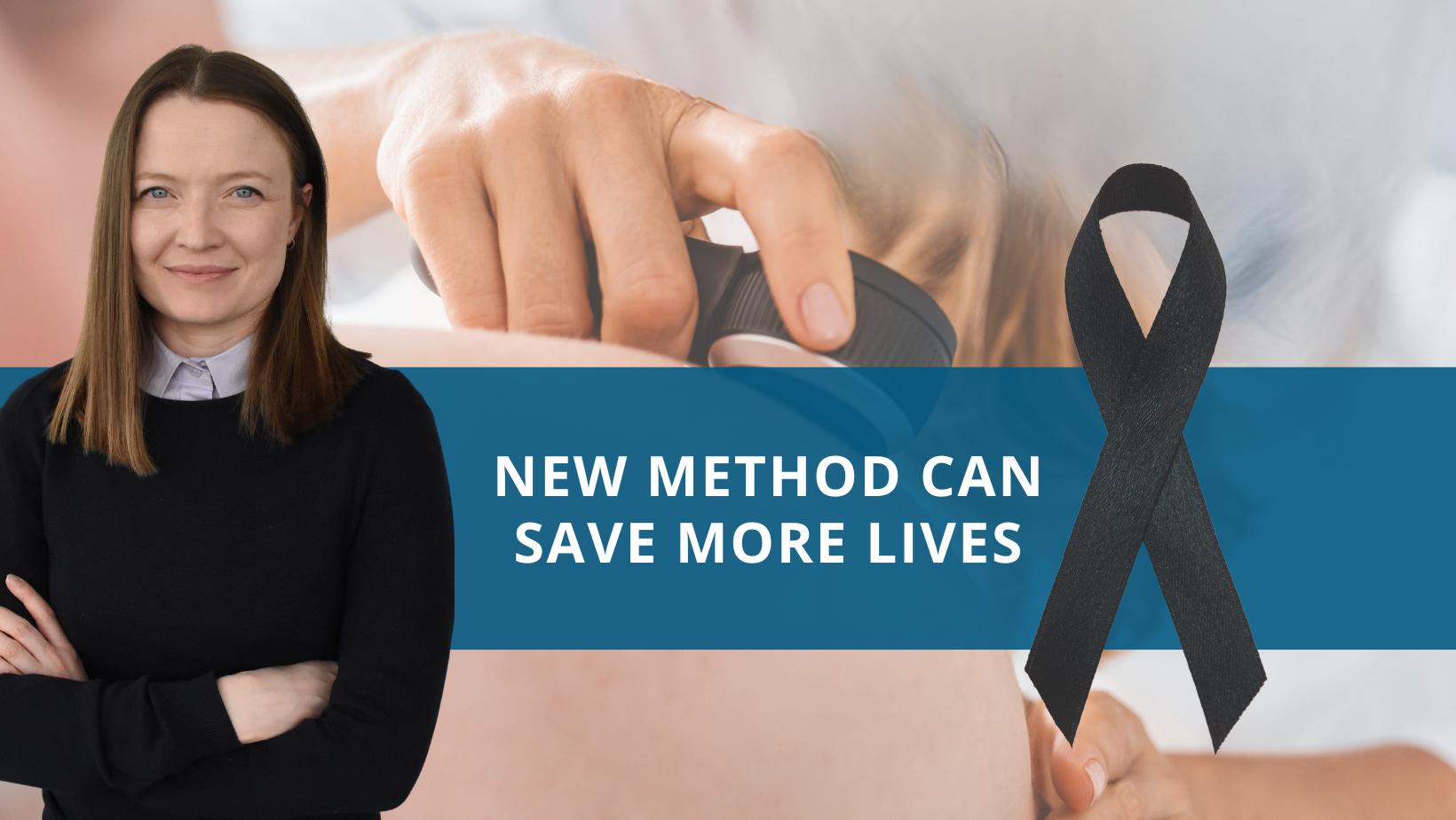 At Karolinska University Hospital, there is a group of specialized skin experts focusing on teledermoscopy and skin cancer. Each referral from the healthcare center is always assessed by at least two specialists in consultation, ensuring high quality and accuracy. When there is suspicion of skin cancer, the case is prioritized and answered within a day. The responses are sent to the healthcare center with a recommendation on how to handle the case, along with a detailed description of what the specialist observe. This increases the knowledge of skin cancer and dermoscopy in primary care, enabling them to make accurate diagnoses more effectively.

In most cases, people who develop melanoma have experienced sunburn multiple times and often patients delay seeking medical attention for their suspected skin cancer for months, sometimes over a year. In fact, melanoma is the most serious form of skin cancer and the fastest-growing cancer disease. Teledermoscopy allows them to be managed within primary care, and only those with confirmed skin cancer need to be referred to specialists, saving patients from unnecessary doctor visits and conserving healthcare resources.
– Now that patients know they will be examined by a skin cancer specialist right at the healthcare center and that such an examination is easily accessible, it can contribute to patients seeking medical attention earlier than before," says Karina Schultz, adding, "The goal is to detect more thin melanomas with a favorable prognosis, where surgery can provide a curative outcome."
______________________________________
Text: Joakim Lindberg and Paula Pérez Gonzalez-Anguiano
Photo: Joakim Lindberg
Similar news
Karolinska University Hospital's director Björn Zoëga and Karolinska Institutet's president Annika Östman Wernerson have signed an agreement to establish a joint center for advanced cell, gene and tissue therapies.
The International IHF Awards are annually presented by the International Hospital Federation (IHF), and Karolinska University Hospital is one of the finalists in 2023.