Karolinska welcomes the National University Health System (NUHS) from Singapore
INTERNATIONAL VISIT: On October 2-3, Karolinska University Hospital and Karolinska Institutet received a visit from NUHS and the Deputy Secretary (Development), Ministry of Health from Singapore. During these days, valuable insights and experiences were shared in areas such as innovation and precision medicine.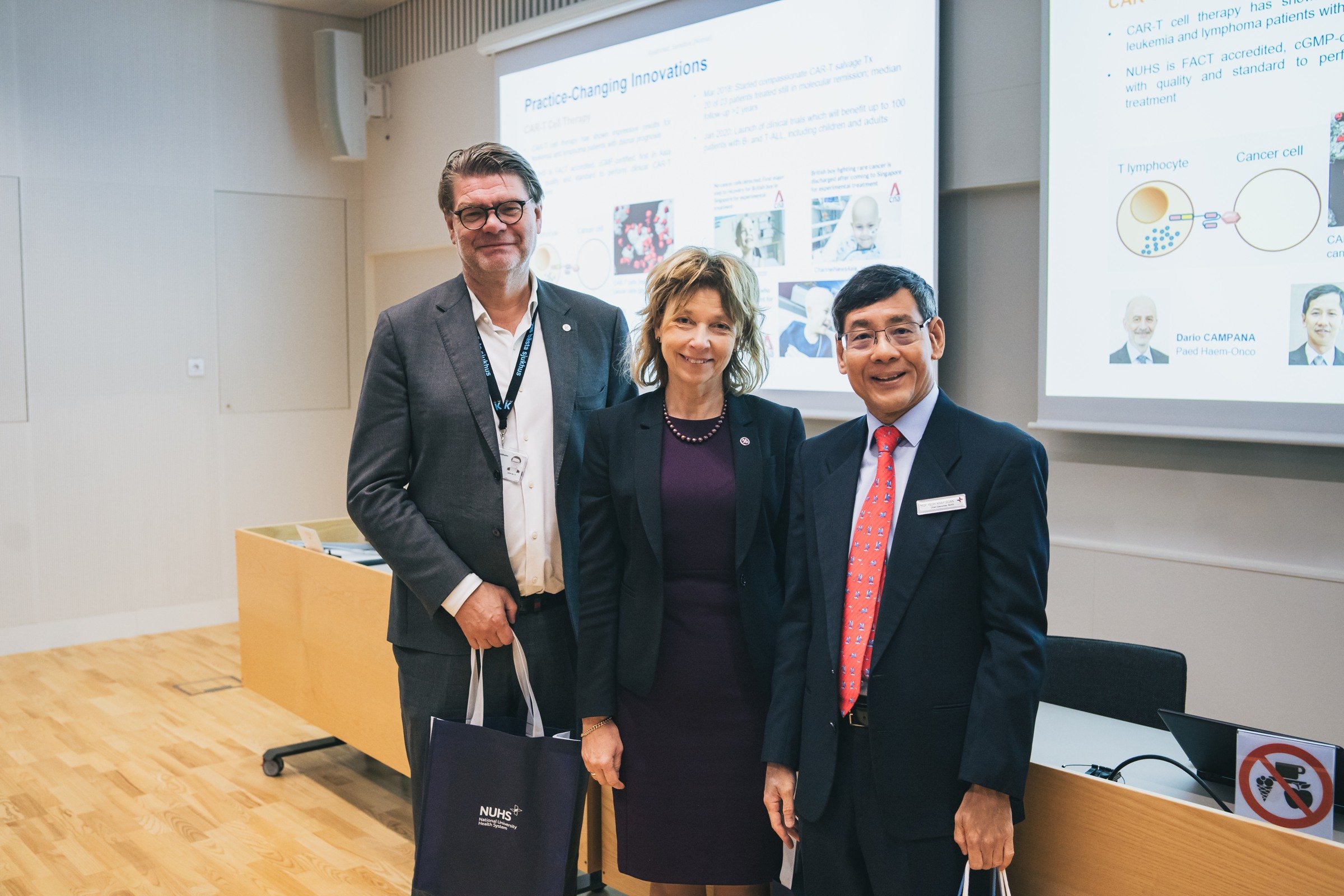 NUHS examines hospital sustainability innovations
The primary objectives of NUHS's visit were to delve deeper into the understanding of two key aspects: firstly, how the establishment of synergies between care, education, and research is accomplished, providing insight into the characteristics of a mature Academic Health System.
Secondly, a deep dive into the design of Karolinska University Hospital is sought to ascertain how it fosters optimal patient care while aligning with sustainability goals, including areas such as materials management and energy efficiency.
Furthermore, looking beyond a singular focus on any specific institution, another aspect of the visit was to gain valuable insights from academic faculty members regarding the complex dynamics of collaboration between Clinical Care, Education, and Research within Karolinska Institutet.
_________________________________________
Similar news
Karolinska University Hospital's director Björn Zoëga and Karolinska Institutet's president Annika Östman Wernerson have signed an agreement to establish a joint center for advanced cell, gene and tissue therapies.
The International IHF Awards are annually presented by the International Hospital Federation (IHF), and Karolinska University Hospital is one of the finalists in 2023.