Four new NHV commissions for Karolinska University Hospital
Karolinska University Hospital receives four new commissions following a decision by the Board for National Highly Specialised Care: congenital metabolic diseases, systemic amyloidosis, gender dysphoria and pacemaker extraction.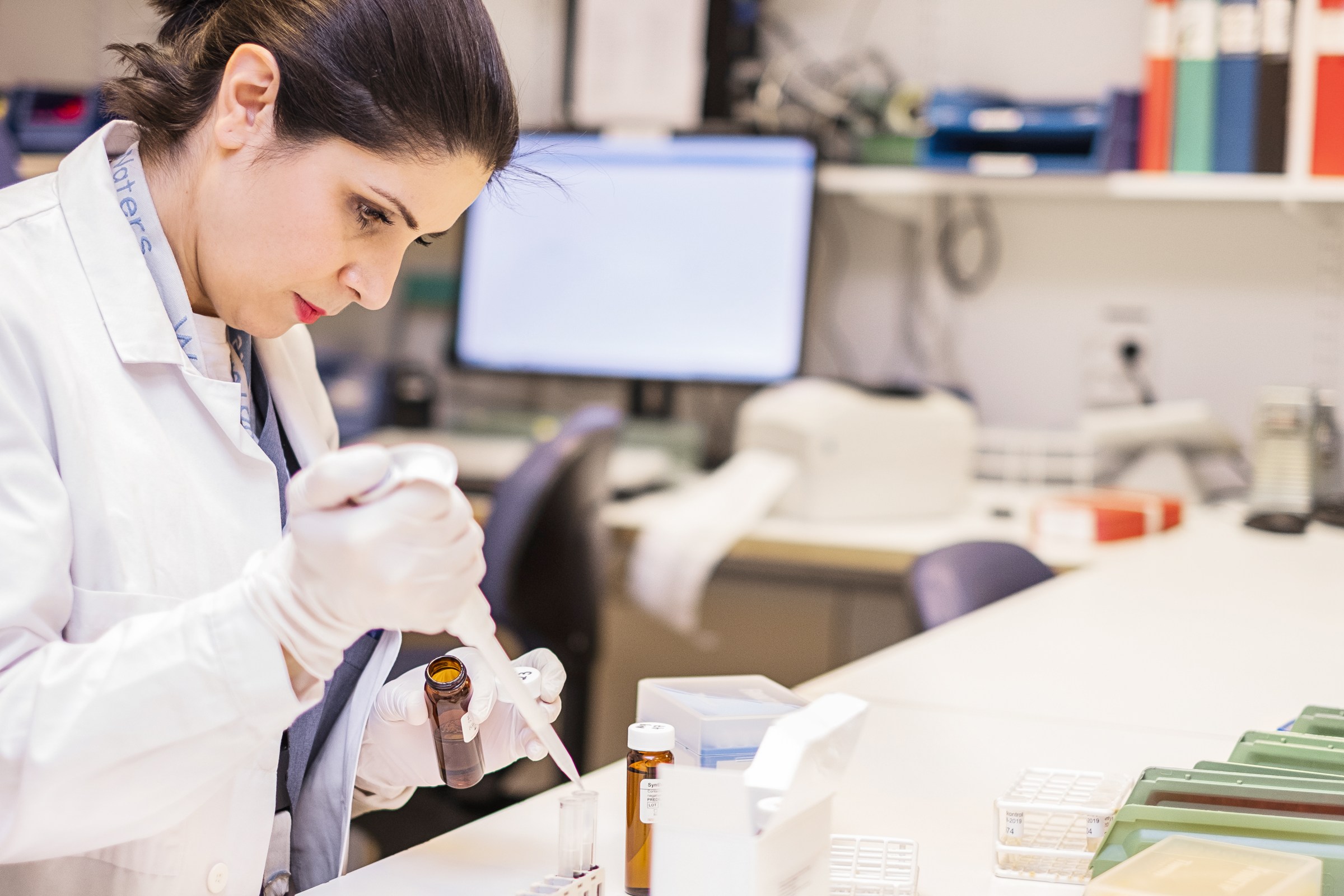 National highly specialised care is complex or rare and can be provided in a maximum of five units in the country. The purpose of concentrating such care is to enable the healthcare provider to maintain the competence of the entire multidisciplinary team, to be able to develop and maintain a good quality of care without limiting accessibility.
On 8 March 2023, Karolinska University Hospital received four new commissions following a decision by the Board for National Highly Specialised Care:
Congenital metabolic diseases and new-born screening
"This is an area where we are breaking new ground with closely integrated diagnostics and treatment. Getting the NHV commission means a big step forward for us in precision medicine," says Anna Wedell, Professor and Senior Physician at the Centre for Congenital Metabolic Diseases.
Congenital metabolic diseases are a large group of genetic diseases that cause metabolic disorders. There are hundreds of different congenital metabolic diseases. Many are acute and affect children, but the diseases can appear at any time of life, sometimes with an insidious course. For many of these patients, treatment is available to prevent severe disease. There is also intense focus on developing new treatments.
"We attach great importance to offering equal treatment throughout the country and will further develop our cooperation with other NHV units and with the regions that do not have NVH as the area is now growing and developing rapidly," says Anna Wedell.
Systemic amyloidosis
Systemic amyloidosis is a disease with many presentations. There are in fact several different diseases caused by the proteins in the blood not folded correctly. The proteins crystallize and precipitate in different organs, which can cause serious damage to nerves and the heart, for example. Because different organs are affected, symptoms can also vary greatly from patient to patient, making the diseases very difficult to diagnose. One of the more well-known amyloidosis diseases is Skellefteå disease (familial amyloid polyneuropathy).
"We have a very good collaboration between neurologists, heart specialists and haematologists at Karolinska to diagnose and treat this group. Today we are proud and excited about the NHV commission. There is a lot going on for our patients right now, both in terms of medicinal treatment and research," says Kristin Samuelsson, Diagnostic Group Manager for hereditary amyloidosis at the Neurology Clinic.
Gender dysphoria
In Sweden, treatment of people with gender dysphoria started in the 1960s. The treatment has been developed and improved since its inception. Karolinska University Hospital's Transgender Medicine Unit, Anova, has long experience of treating people with gender dysphoria in multidisciplinary collaboration with other units at the hospital. Anova is the largest clinic in Sweden.
The treatments have evolved as new knowledge has been gained to quickly be of benefit to patients. There is currently a lot of research on this group of patients. The NHV commission provides good conditions for knowledge development and for Sweden to be at the forefront within the field of gender dysphoria care internationally.
Pacemaker extraction
When a pacemaker system needs to be removed because it has stopped working or in case of infection, the electrodes are the most difficult to remove. They have then grown into the vessel wall and the heart and are surrounded by scar tissue. The cardiologist releases the electrodes by threading a special instrument, much like threading a straw over a blade of grass and can then remove them. Sometimes several different instruments are needed and the cardiologist may need to enter from both the groin and the pacemaker pocket.
"We perform up to four pacemaker extractions in one week. It requires an experienced cardiologist and there are only a handful of people who can do this in Sweden," says Fredrik Gadler, Senior Physician and Patient Flow Manager for bradyarrhythmia.
Similar news
Karolinska University Hospital's director Björn Zoëga and Karolinska Institutet's president Annika Östman Wernerson have signed an agreement to establish a joint center for advanced cell, gene and tissue therapies.
The International IHF Awards are annually presented by the International Hospital Federation (IHF), and Karolinska University Hospital is one of the finalists in 2023.