BioClinicum poses a hub for pre-clinical and clinical research with almost 100 research groups working within a single geographical area.
BioClinicum is the hub for Karolinska University Hospital's research in Solna with almost 100 research groups working within a single geographical area. Here, research, education and clinical activities are integrated under unique conditions that shape tomorrow's healthcare.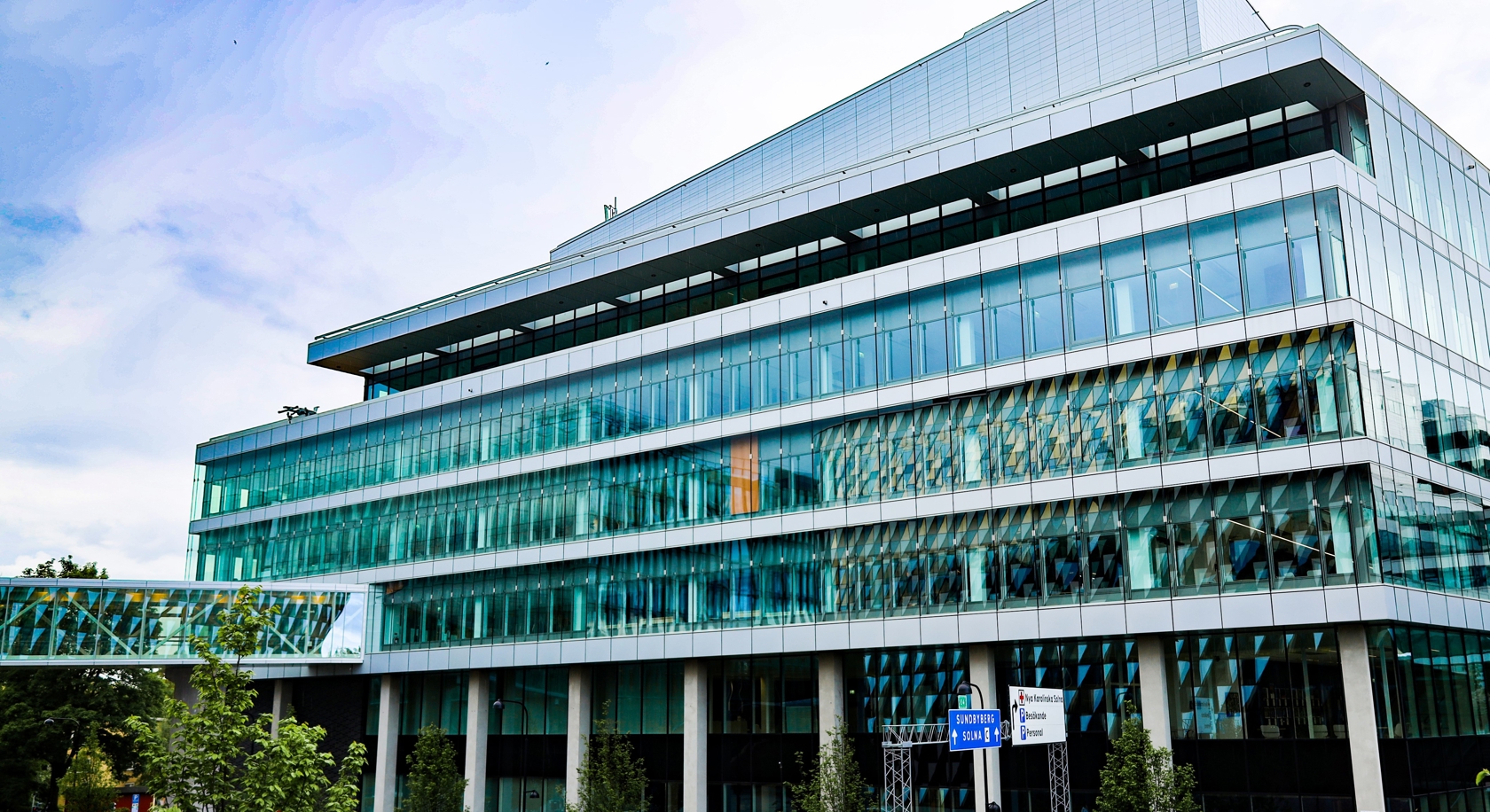 The BioClinicum consists of three building blocks, two cores and a so-called mantle on floors 3-8. The mantle contains administrative environments linked to the research laboratories on the floors and associated conference and meeting rooms. The BioClinicum is equipped with shared infrastructure, which means that, for example, advanced and expensive equipment can be used by more people, and research groups can work together to achieve new research breakthroughs.
The building also holds an imaging center, a clinical training facility, and an education and conference center.
Where to find BioClinicum?
BioClinicum is located at Karolinska University Hospital Solna with entrances on Solnavägen 30 and Akademiska Stråket 1. This location creates a bridge between Karolinska University Hospital and Karolinska Institutet to which BioClinicum is connected by Skyway. BioClinicum also creates proximity within the hospital between care, education and research facilities.
Research, education and production in BioClinicum
BioClinicum is structured around six research themes. With state-of-the-art laboratories, an imaging center and training and conference facilities under one roof, BioClinicum is the hub of the hospital's research and education in Solna.
Read more about the research in BioClinicum.
Center for Imaging Research Solna
Center for Imaging Research Solna is a collaborative project between Karolinska Institutet, Karolinska University Hospital and SLSO. The aim is to build a highly specialized and world-leading knowledge center focusing on the development of new diagnostic and treatment methods based on imaging technology. The center is a unique infrastructure for both basic research and patient-oriented research in a variety of diseases.
Karolinska Experimental Research and Imaging Center (KERIC)
KERIC is a core facility of the Center for Imaging Research and offers various imaging methods in combination with experimental surgery in comparative medicine.
KERIC has equipment for angiography, PET-CT and PET-MR, as well as a 9.4T MRI. In addition to imaging, the facility offers fully equipped operating rooms with space for up to four surgical units. The facilities are used for both training and research.
Read more about KERIC on KI website
Clinical Training Center
The Clinical Training Center includes basic training and clinical skills training. Medical staff, students and external visitors receive advanced skills training on simulators for surgery, endoscopy and angiography. There are three purpose-built halls for advanced simulation with separate debriefing and operating rooms.
Conference and training center
On street level with an entrance from Solnavägen and adjacent to the hospital's main entrance, there is a conference and training center. The center has lecture halls, meeting rooms, group rooms, informal meeting places and a lounge. Here, the hospital's different professions meet with researchers and students, knowledge is shared and collaborations are initiated.
Radiopharmacy
Radiopharmacy prepares and manufactures a number of radiopharmaceuticals used in diagnostics, treatment and research, mainly diagnostics of cancer diseases. Radiopharmacy is organizationally located within, Image & Function, Karolinska University Hospital. The operations in BioClinicum are one of the world's largest and most advanced radiopharmacy facilities. The investment has secured the supply of radiopharmaceuticals to healthcare in the Stockholm area and neighboring regions for a long time to come.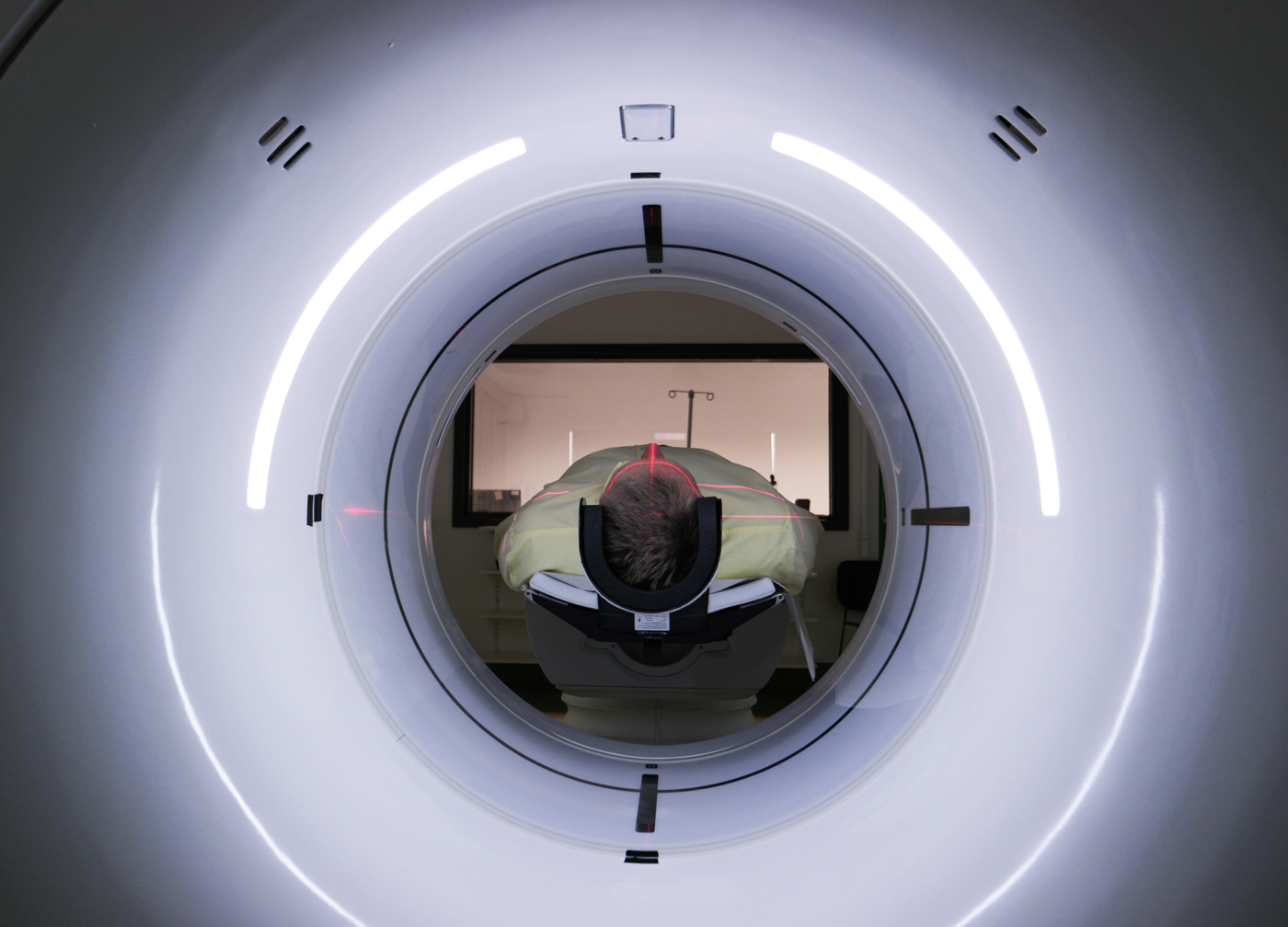 Contact us
Research theme leaders
Kristiina Tammimies - Research theme Children, Women and Genetics
Andreas Lundqvist - Forskningstema Cancer
Åsa Wheelock - Forskningstema Inflammation och Infection
Peder Olofsson - Forskningstema Cardio vascular
Per Svennigsson - Forskningstema Neuro
Helena Karlström - Forskningstema Ageing
Staffan Holmin - Center for Imaging Research (CIR)
House director
Number of floors: 11
Local area: approx. 40,000 square meters
Number of research laboratories: 195
Number of active: approx. 1000 researchers, chemists, instructors and healthcare staff
Architect: White Tengbom Team
Film - Inauguration of BioClinicum