Menopause treatments are compared at Karolinska University Hospital
Here surgeons can get help to print out 3D models of a deformed knee or a bent back when planning an operation. It is also possible to create an exact replica of a new-born baby's tiny heart.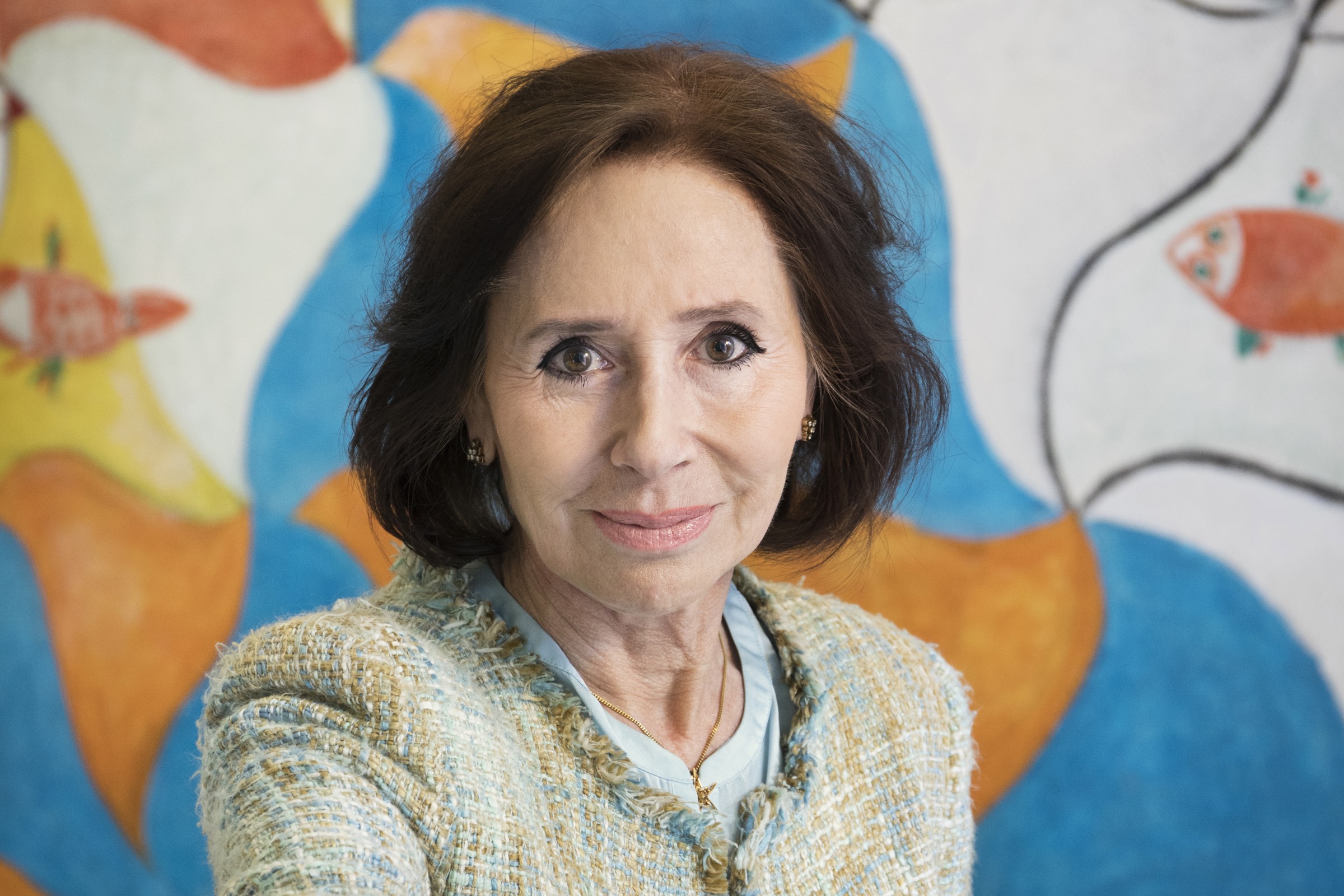 "Surgery times for some procedures can be significantly reduced when models are used. A severe deformity or a fracture is very evident to a surgeon who is given a model of the injured body part in his or her hand," says Lena Gordon Murkes, Senior Physician, Paediatric Radiologist and Acting Head of Section at 3D Centre Karolinska.
The 3D Centre will now be a joint resource under Image and Function at Karolinska University Hospital, which means that more surgical activities will now have access to the technology.
"We will expand at Karolinska as interest grows. And I think it will increase, because many activities are starting to understand what they can actually ask for. Especially in the US, this technology is used much more than in Sweden," says Lena Gordon Murkes.
The plastic models are printed overnight
Printing precise models of different body parts as visual and tactile aids is a possibility that has been available at Karolinska for five years. Paediatric and adult orthopaedic surgeons are helped with print-outs of deformed backs, for example.
Models are printed overnight on the centre's 3D printer and used before or during surgery. It can print on various plastic materials, including soft and coloured ones. If the model will be taken into the operating theatre, it can be made of a plastic material that can be sterilised.
A thoracic surgeon can obtain a model of a new-born's tiny heart to study cavities and possible malformations before a complicated operation. It is possible to print a carotid artery, which looks different from patient to patient, so that the right catheter can be selected before a procedure.
Advanced surgical planning with the computer
Perhaps an even more important part of the 3D Centre's activities is surgical planning using various advanced computer programs. The information from a computerised tomography scan is used to draw an accurate 3D model of a patient's body part on the computer.
Karolinska's craniofacial surgeons, who work on correcting various types of bite defects and facial injuries, started using 3D technology four years ago. Previously, they had to rely on 2D images and plaster casts when planning operations, which took many hours of physician time. Now, together with Vasileios Tsirkos, a medical technical engineer, they can plan how to move a jaw on the computer, or even assemble it again in case of severe jaw fractures.
Education in the future
"We quickly realised that it is not resource efficient to teach all surgeons these advanced programs. They need to spend their time operating," says Lena Gordon Murkes.
Vasileios Tsirkos works with 3D full-time and two more medical technical engineers are in training. In the future, the 3D Centre will also provide teaching and training for other specialists.
"For example, we can print models of different types of fractures that can be used by future orthopaedic surgeons. I also envision a studio where surgeons can prepare their operations with VR goggles on," says Lena Gordon Murkes.
Similar news
"It is very gratifying that we finally have a new medication for this severe disease," says Soo Aleman, professor and senior consultant.
Researchers from Karolinska Institutet found a high number of the so called natural killer cell, an important anti-lymphoma cell, in samples from patients with cutaneous lymphoma. The study was published in Frontiers in Immunology.