Building a hospital without walls – Q&A with Karolinska University Hospital
Remote patient monitoring has experienced a surge in adoption in recent years, extending healthcare beyond the walls of the hospital. Going forward, what are the biggest opportunities for remote patient monitoring? And how can healthcare providers ensure a seamless experience for clinicians and patients across care settings?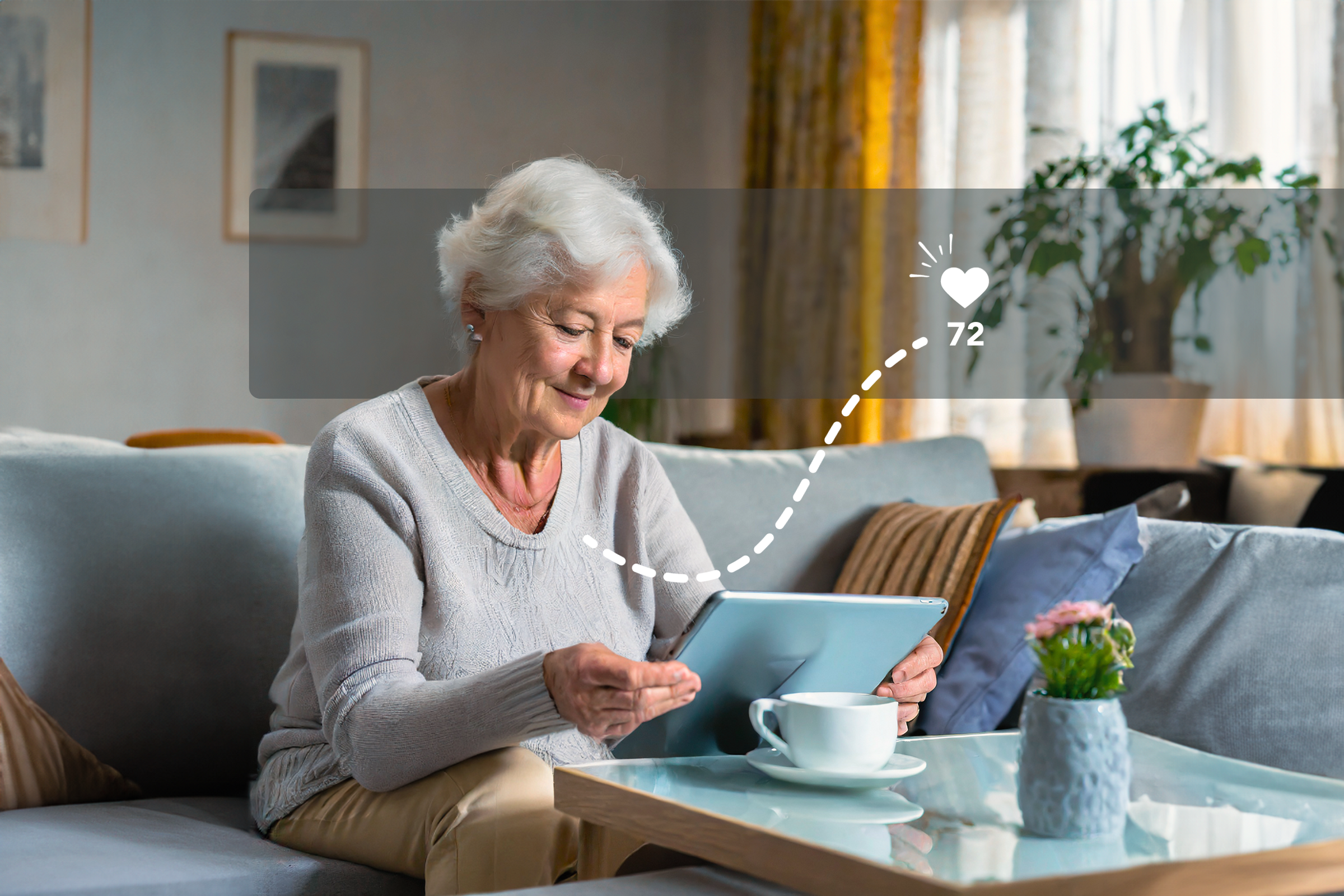 We asked Dr. David Konrad, Managing Director Perioperative Medicine and Intensive Care at Karolinska University Hospital in Sweden – which has been piloting several programs for chronic disease management at home as an integral part of its strategy.
Q: Dr. Konrad, to set the scene, what is driving the shift towards out-of-hospital care in Sweden?
A: I see two main reasons. The first and most important one is optimizing the quality of patient care. If we can empower patients – especially those with chronic illnesses – to better manage their conditions at home, we will be able to increase their satisfaction, reduce avoidable hospital readmissions, and probably also improve the results of their treatment.
The second reason lies in changing demographics. In the Stockholm area that we serve, the number of people aged 80 or more – who are the biggest consumers of healthcare – will increase by 51% by 2032, while the working population will only increase by 4% in the same period. That means we need to find new and innovative ways to care for patients beyond the walls of the hospital, ideally intervening a lot earlier than we are able to do today – based on early detection and diagnosis of new health conditions or deterioration of existing ones.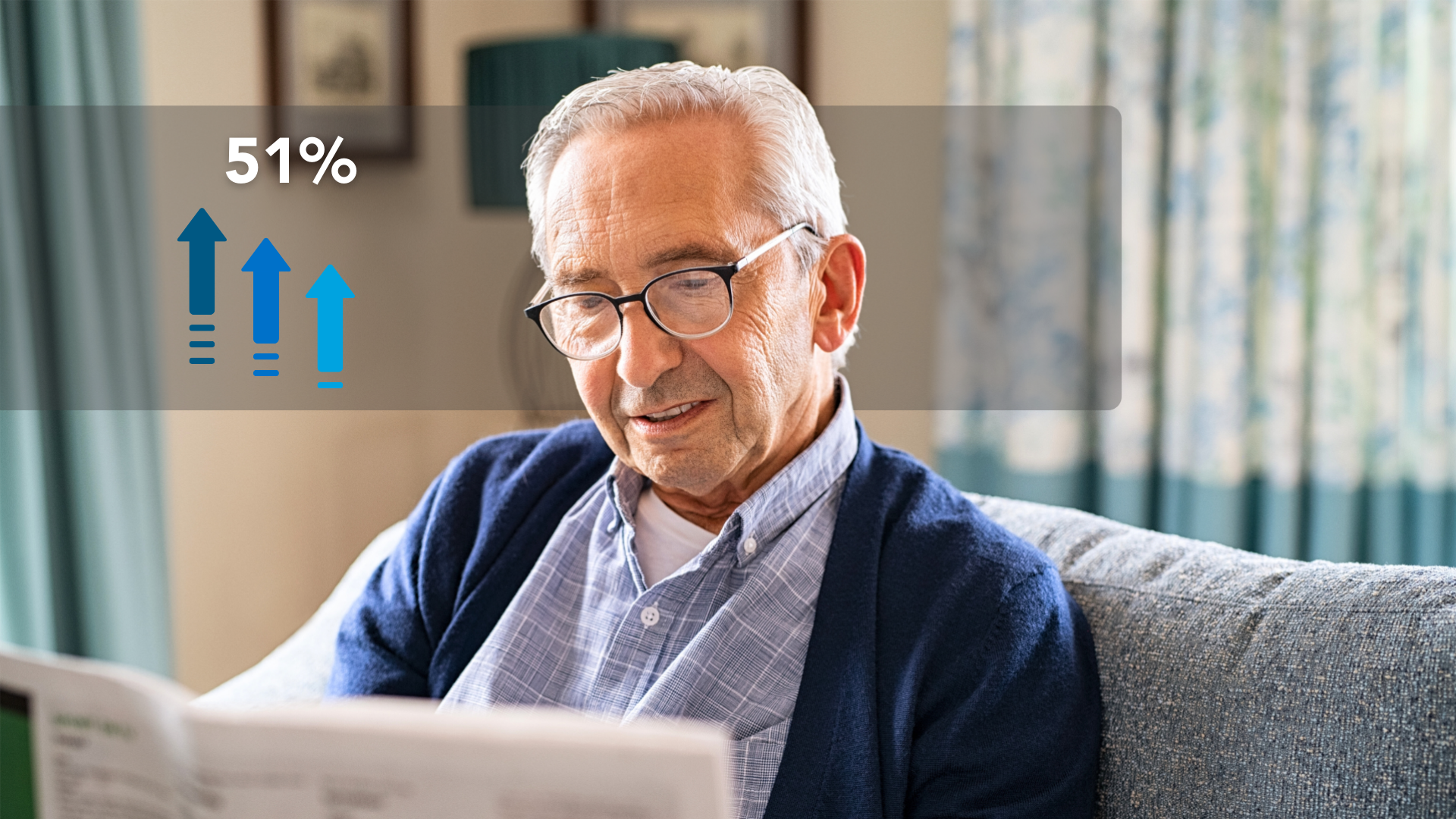 Q: Could you give examples of how Karolinska University Hospital is moving in this direction?
A: Yes, absolutely. One of the most promising involves patients with congestive heart failure, a condition that they can live with for decades. The most common cause for hospital readmission is unrecognized deterioration, while there are actually signs that are quite easy to pick up through remote patient monitoring – including heart rate, blood pressure, and other vital measures, as well as self-reported changes such as weight gain. We have been piloting this approach to learn how we can take better care of patients at home. The results so far have been highly encouraging. Hospital readmission rates for patients with congestive heart failure who are monitored remotely are far lower, although further research is needed.
Another example is how we are trying to reduce post-operative complications in patients who have undergone surgery. Through improved post-operative monitoring in the hospital, we have already been able to identify complications that may otherwise have gone unnoticed and provide better treatment to those patients. As a next step, we plan to extend this monitoring beyond the hospital. This will enable us to safely discharge patients earlier and decrease hospital length of stay, allowing patients to recover in the comfort of their home.
These are just two examples. We are conducting other pilots in home monitoring as well, which involve patients with other chronic conditions, such as atrial fibrillation and COPD. And we see many additional opportunities for remote patient monitoring, for example to address the common challenge of overcrowding in the emergency department (ED). If we can equip patients who don't need immediate hospital care with technology to monitor how they are doing at home, and if we then remain vigilant for deteriorations in their condition, we could bring patients back into the hospital when needed – making for a more efficient patient flow through the ED while giving patients a better experience.

Q: How do you see the role of healthcare professionals evolving as remote patient monitoring continues to grow?
A: This is a bit speculative, but I imagine that in the future we may have digital wards with healthcare professionals who take care of patients remotely through video calls, chats, and by offering suggestions to support patients at home. Physicians and nurses will do virtual rounds with patients, asking them about any changes in their health and well-being – complemented by data gathered through remote monitoring technology. This will enable care teams to adjust treatment or medication where needed, without patients having to travel to the hospital.
The shift to virtual care could also create new career opportunities for healthcare professionals who are looking for more flexible working hours or workplace flexibility. For example, a nurse could do virtual rounds from home without having to come into the hospital every day. Or healthcare professionals who are on parental leave may want to do a virtual weekend shift once a month when the other parent is taking care of the child. If we can make use of people's skills in new ways, that could be one way of handling the demographic changes we are seeing in the healthcare workforce and society at large.
Q: As healthcare increasingly moves into the home, how do you envision the role of patient self-assessment?
A: Today, we do a lot of spot-checking in healthcare – meaning we assess how patients are doing physically and mentally every one, three or six months, and we then deduce a lot from those measurements. If we could get a more continuous assessment from the patient perspective, that would allow us to better titrate the patient's treatment along the way as we gather more information. How is the patient feeling on any given day? Are they enjoying life? Are they experiencing side effects from their treatment?
We have already included initial self-assessment protocols in the pilot for congestive heart failure patients I mentioned before, and it's something we plan to expand in the future for patients with other chronic diseases. It will enable us to provide appropriate care more preemptively. For example, if we hear from a patient with high blood pressure that they are not sleeping well, we may switch medication more quickly – rather than having to wait until the patient comes in for their next hospital visit.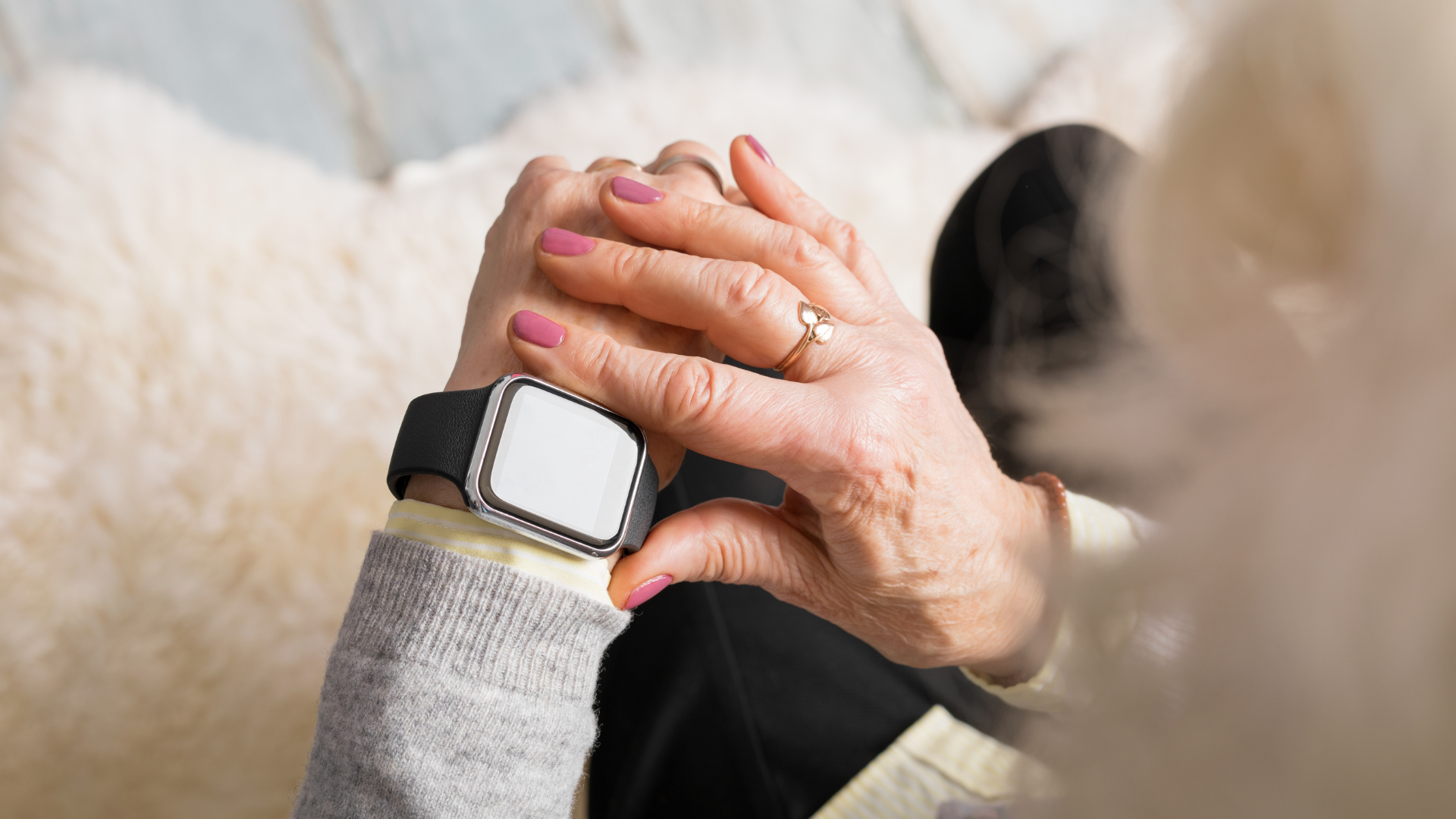 Q: How do you relay that kind of information between the hospital and the home?
A: That is a critical question, because nothing I described will work at scale without having the appropriate platforms that can exchange information across the care chain. You need a solid foundation before you can build a house. It's the same with information infrastructure in healthcare, which is still quite fragmented today and which was not designed for connecting care to the home.
At Karolinska we envision an integrated information infrastructure for wireless and location-independent monitoring of a patient's vital parameters, including patient self-assessment, where data flows seamlessly between different care settings. In all of this, the patient should be in the driver's seat. They should have secure access to their medical records, imaging studies, lab results, etc. – while also being able to share that data with primary care physicians and other caregivers.
We are not fully there yet, but we are taking steps in the right direction. We are also building a central health data platform which will ingest, transform, store, and make data available from many different sources. This platform will make it possible to create patient overviews, support research, and develop new clinical decision support applications, including machine learning algorithms that could help predict and prevent patient deterioration. There is a lot of promise in AI, but we need to do the groundwork first by putting the right information infrastructure in place and by gathering properly annotated data.
Q: You mentioned data exchange with primary care physicians. How do you see the role of partnerships in building a more distributed and connected healthcare system?
A: I think partnerships are going to be crucial. What I have spoken about cannot be done by any sole entity. We need to work together, and that's why we are partnering with many different organizations across the healthcare ecosystem – including other healthcare providers, pharma, med tech and IT companies.
Primary care providers are of special interest because they could take over some of the specialist care that is being delivered in hospitals today. For example, patients with congestive heart failure could have regular follow-up appointments with their primary care physician, rather than having to go the hospital every few months. Ultimately, given the demographic pressures we are facing, I foresee that more and more care will shift to primary care providers. It's another reason why we need to have a strong information infrastructure in place that can connect data across settings.
Q: Looking towards the future, what are you personally most excited about as a clinician?
A: Working in perioperative medicine and intensive care, I am excited about the prospect of having more information about patients before they enter the hospital. Today, there is a lot we know about our patients – but there is also a huge amount we don't know. For example, I would love to know more about the patient's lifestyle and health: how much are they moving every day, do they experience oxygen desaturation at night, did they follow the no-alcohol protocol in the weeks prior to surgery? We could gather a lot of that information – or at least indications of it – through remote patient monitoring.
Having that kind of information would help us better tailor our treatments and anesthesia plans to specific patient needs. We would also be able to better predict the risk of complications, enabling us to intervene early when needed. And we may learn that certain patients actually don't need the intensive care they are getting today, which would allow us to free up scarce beds for other patients. There is a significant shortage of intensive care beds in Sweden, and realistically we cannot double the number of nurses – so we will need to get smart about how we use technology to use our resources most efficiently.
I think we should not underestimate the urgency of healthcare transformation. In Europe, the ratio of the working population to people aged 70 plus is now 3:1. By 2050, it will be 2:1 – leaving much fewer people to care for the sick and elderly. We really need to act now – and innovate together – to be prepared for the demographic shifts that are coming.
Text: Tristan Lavender.
__________________________________________
This article has been previously published on the Philips News Center.
Philips is an innovation partner to Karolinska University Hospital. The aim of our strategic collaboration with industry partners is to maximize the impact of innovation and research into healthcare. Patient benefit is our driving force as well as our goal.