Movement Disorders Center
Our goal is to provide our patients with good and equal care in a good working environment that is individually adapted in a safe way where development work, education and research are integrated into the business.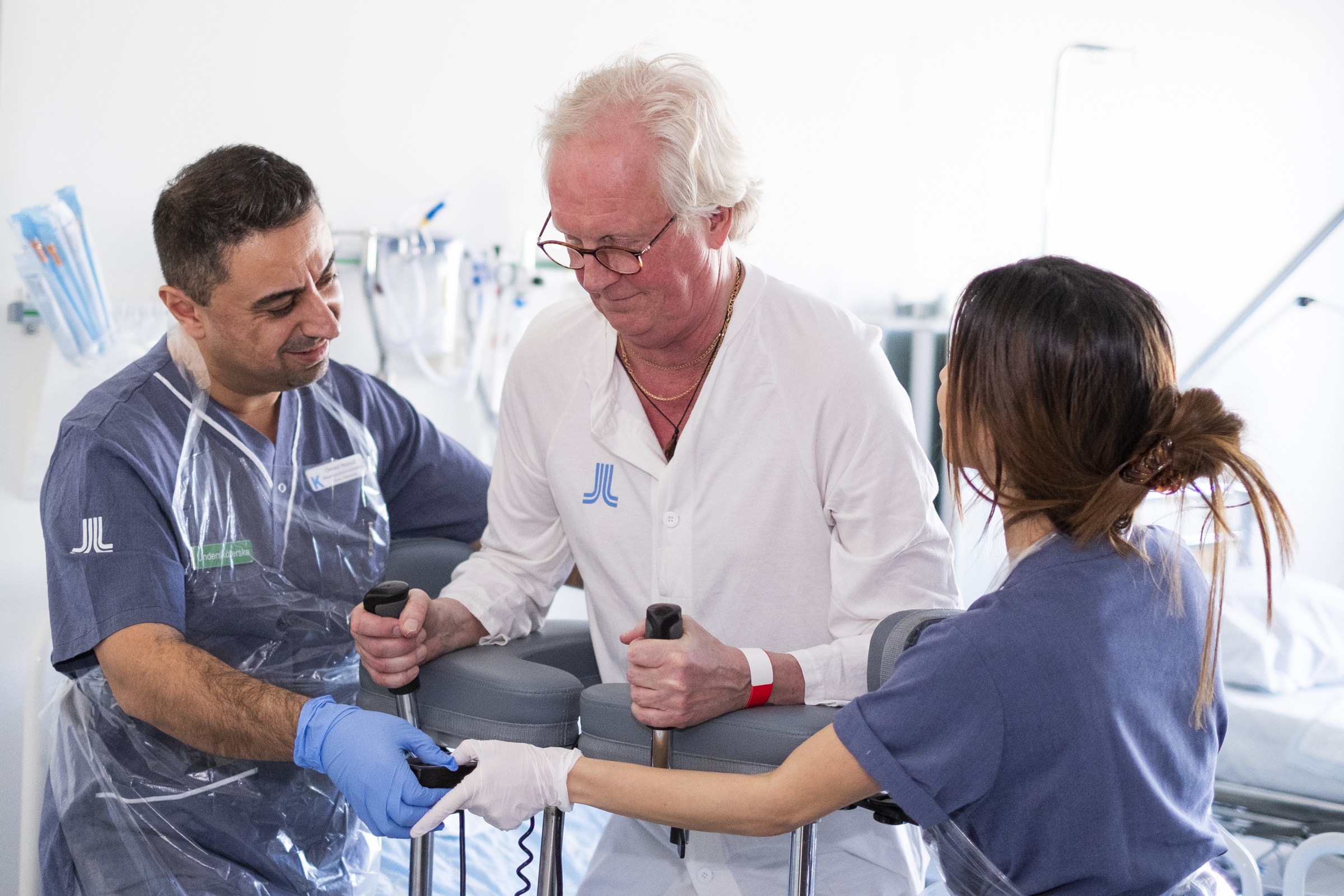 We conduct care, research and education concerning patients with one or more of the nearly one hundred different neurological diagnoses, which belong to the part of neurology that is internationally referred to as movement disorders. Our patients' movement difficulties are often caused by impaired function of the basal ganglia, which are central nuclei of gray matter deep in the brain, including Parkinson's disease, atypical parkinsonism, Huntington's disease, various conditions of tremor and dystonia (where the body involuntarily adopts unwanted postures or movements) and patients with ataxia (coordination problems).
We help patients with diverse needs in multi-professional teams, and in networks with many other stakeholders. Among other things, we have a clinic for botulinum toxin treatment of dystonia with EMG and/or ultrasound guidance, work with advanced Parkinson's treatment with drug pumps and deep brain stimulation (DBS), and work closely with functional neurosurgery on these and other patients treated with DBS. We develop our activities to enable both current and future patients to feel their best.
Request medical treatment
More information on who can request a medical second opinion or treatment at Karolinska.
Read more