Karolinska embraces tomorrow's medical challenges at the World Hospital Congress
The World Hospital Congress is a unique global forum that brings together IHF members and leaders from hospitals, healthcare services, and healthcare organizations. The gathering enables networking for healthcare leaders, and the themes chosen for each congress focus on the most significant trends and common issues within the sector.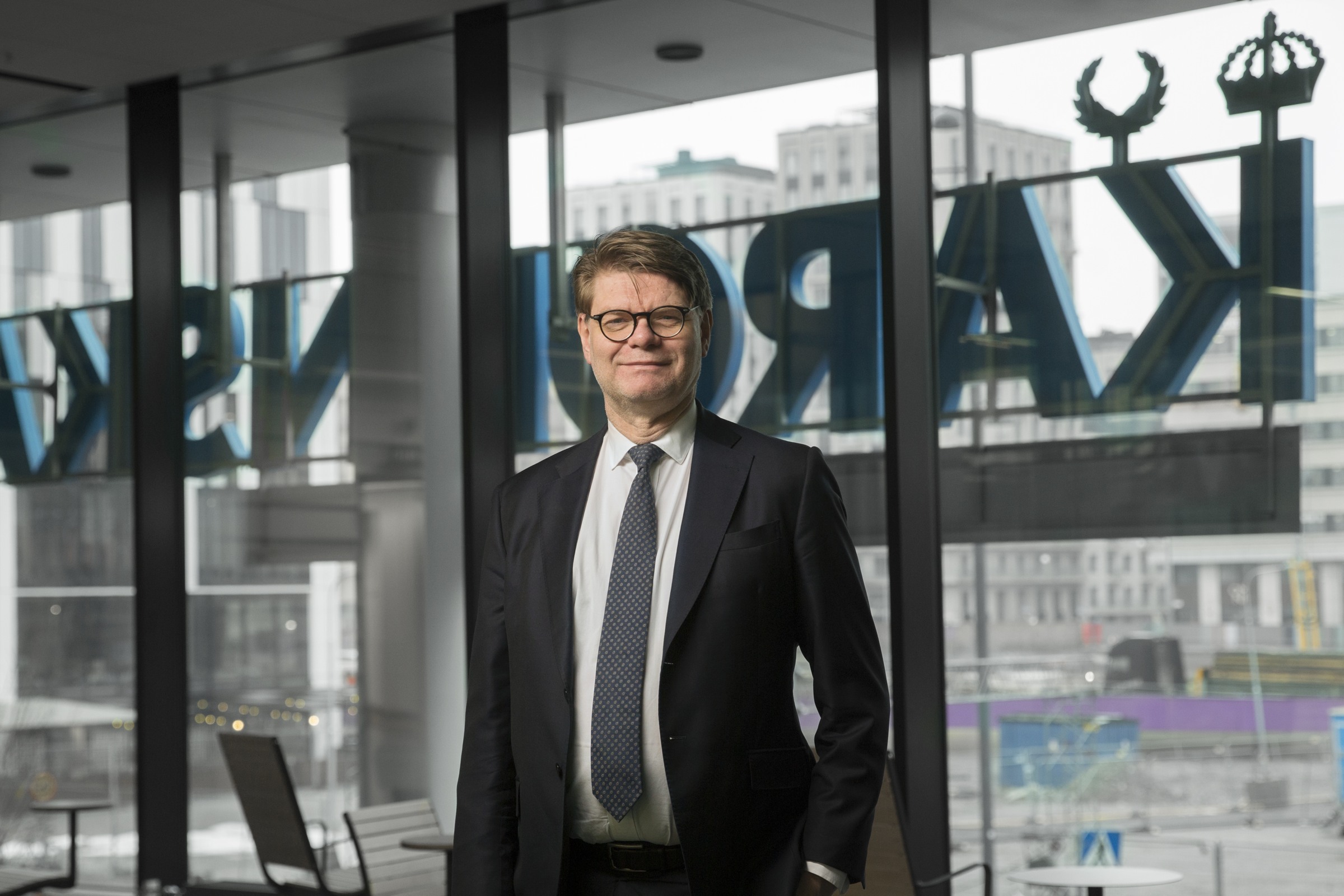 The World Hospital Congress, a global forum that brings together International Hospital Federation (IHF) members and leaders from hospitals, healthcare services, and healthcare organizations takes place in Lisbon, October 25-27. This year Björn Zoëga CEO from Karolinska University Hospital will talk in the plenary session about 'Contemporary leadership: For the challenges of today… and tomorrow'.
◾ ◾ ◾

Photo: Fredric Möller Eklund
Hi Klara! You will talk about 'Employee wellbeing: Leading with our people as a priority', can you tell us more?
– I will talk about how we at Karolinska view the future in light of the demographic changes we are facing, which is a challenge for the entire Western world. This change implies a shift in the ages of individuals, meaning that an increasing number of people will be over 80 years old, resulting in fewer individuals in working age.
– The challenge will be that there will be significantly fewer of us in the future tasked with maintaining the same job responsibilities and patient safety as we do today, which means we will have to rethink how we work.
– Then, I will emphasize and explain how we at Karolinska approach this issue and how, as one of the world's leading hospitals, we see the various solutions available – with a significant emphasis on education.

In what way is this participation important for Karolinska?
– We are one of the foremost hospitals in the world, and with that comes a great responsibility to share what and how we work, as well as how we perceive our future challenges. This also aligns with Karolinska's core values – that we are a resource for the entire world.
How do you see the future, and what are you looking forward to – what are your thoughts?
– We have some significant challenges ahead in the future, but that's also what makes it so incredibly exciting and thrilling to work on these issues. I choose to view it as a positive challenge, and I see that we have the strength and opportunities to achieve what we want. It's also very positive and exciting to see that other countries are thinking along similar lines, and that many countries are interested in how we in Sweden approach and think about these matters.
Similar news
Karolinska University Hospital's director Björn Zoëga and Karolinska Institutet's president Annika Östman Wernerson have signed an agreement to establish a joint center for advanced cell, gene and tissue therapies.
The International IHF Awards are annually presented by the International Hospital Federation (IHF), and Karolinska University Hospital is one of the finalists in 2023.