Research at Karolinska University Hospital aims to enhance the possibilities for cancer survivors to become parents
Kenny Rodriguez-Wallberg is one of the few in the world who has successfully retransplanted ovarian tissue with such good results that the patient managed to become pregnant.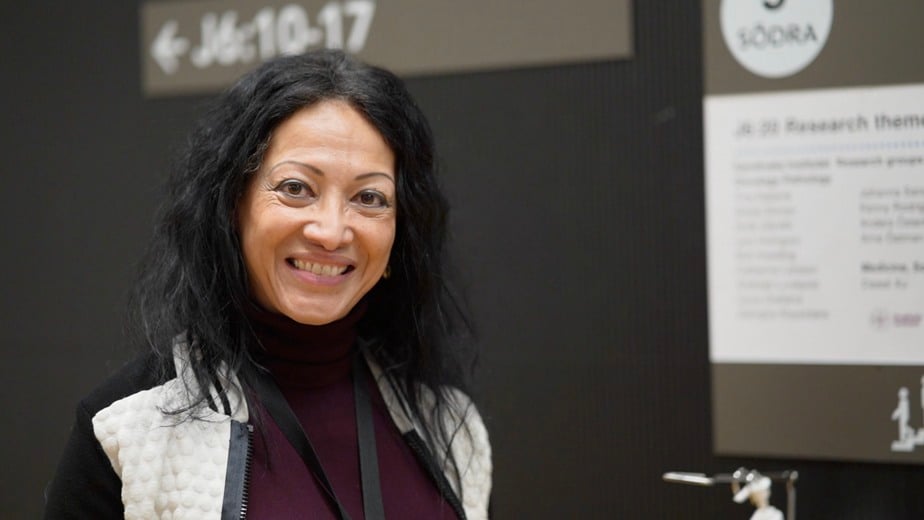 Kenny Rodriguez-Wallberg is a professor and senior consultant at the Reproductive Medicine section of Karolinska University Hospital, where she is responsible for fertility preservation measures. She is also a researcher at the Department of Oncology and Pathology at Karolinska Institutet.
– I feel a great responsibility towards those who have frozen ovarian tissue and wish to have children using it in the future. It is a driving force in my work, says Kenny Rodriguez-Wallberg.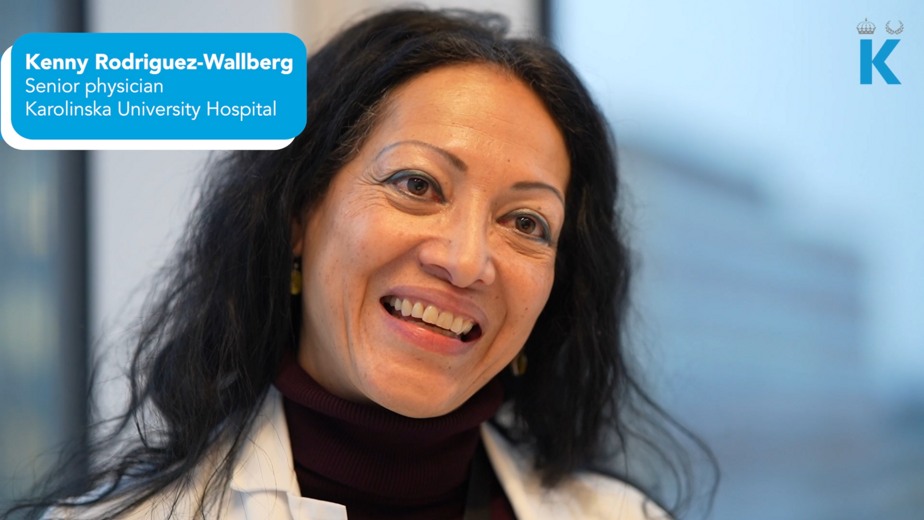 Click here or on the image above to see the film!
Challenging transplantation
In 2013, the first Swedish baby was born through ovarian tissue retransplantation, and Kenny Rodriguez-Wallberg and her team made headlines on the front page of Dagens Nyheter. Since then, a few more children have been born using this technique. Each baby is a true miracle in this case, as ovarian tissue retransplantation is challenging. No surgeon who has performed it has succeeded in getting the entire tissue to survive.
– I need to conduct more research and improve our methods if I am to guarantee my patients that their frozen tissue will function optimally. When we retransplant today, we observe that most of the eggs disappear. They do not survive the transplantation, says Kenny Rodriguez-Wallberg.
Pressure chamber the size of a dishwasher
Recently, she and her research group received three significant new grants for their research at the Reproductive Medicine Huddinge. Nine million SEK from the Swedish Research Council, two million SEK from the Swedish Childhood Cancer Foundation, and three million Danish kroner from the Novo Nordisk Foundation.
The new research funds have made the new "small" pressure chamber in Kenny Rodriguez-Wallberg's laboratory possible. A research-grade pressure chamber is roughly the size of a dishwasher but weighs about a ton. Larger pressure chambers are currently used at Karolinska University Hospital to treat patients with conditions like decompression sickness and in research, such as for the treatment of COVID-19. The principle is the same - to increase oxygen supply to the body's tissues through increased pressure.
– It takes over a day for the body to establish blood vessels to supply retransplanted ovarian tissue with oxygen naturally. One potential improvement is to provide the graft with better oxygenation in the pressure chamber prior to transplantation, which may help more of the tissue to survive, explains Kenny Rodriguez-Wallberg.
The knowledge about ovaries can help more people
Now the method will be tested on tissue samples donated by women who have undergone other gynecological surgeries.
– In Sweden, there is a great tradition of patient engagement in research. We have asked healthy women who have undergone ovarian surgery to provide us with a small piece of tissue, and many were willing to do so in order to ultimately help other women.
Together with other research groups around the world and collaborative partners for the project, various medications are being tested simultaneously to see if they can improve the chances of ovarian tissue before retransplantation. Kenny Rodriguez-Wallberg believes that the increased knowledge about ovaries can also be helpful for other patient groups, such as those who experience early menopause.
Text: Catarina Thepper.
Similar news
"It is very gratifying that we finally have a new medication for this severe disease," says Soo Aleman, professor and senior consultant.
Researchers from Karolinska Institutet found a high number of the so called natural killer cell, an important anti-lymphoma cell, in samples from patients with cutaneous lymphoma. The study was published in Frontiers in Immunology.