Our aim is to support our patients during the whole journey from diagnosis through treatment and rehabilitation, ensuring that our patients are informed about the options and are involved in treatment plans.  
The orthopedic teams at Karolinska University Hospital treat a wide range of musculoskeletal conditions in the spine, pelvis, and extremities, ranging from polytrauma to musculoskeletal tumors, deformities, or complex revision surgery. We take great pride in forming multidisciplinary teams around our patients, depending on the condition, including fellow surgical specialties, pain management specialists, physiotherapists, radiologists, or oncologists. Our strong focus on education and research, in collaboration with Karolinska Institutet, creates a mixture of a clinical, experimental, and innovative environment.
The teams assess and treat patients with diseases affecting the spine, pelvis, and extremities. Our patients suffer from either congenital malformation, i.e., rare skeletal disorders such as dysplasia, dysmelia, arthrogryposis, osteogenesis imperfecta, metabolic bone diseases, or neuro-orthopedic conditions, such as cerebral palsy (CP), residual conditions after clubfoot, stroke, MMC, and spinal muscular atrophy.
In addition, we treat patients with bone defects caused by fractures, infections or tumors, prosthetic infections that require rigid surgery, etc. We also perform osteotomies in the hip, pelvis, around the knee, and ankle joints to prevent or delay the development of osteoarthritis. We do leg extensions to correct leg length differences and pronounced short stature.
The spine surgery team provides the latest treatment options when assessing and treating idiopathic scoliosis or kyphosis, as well as other congenital and acquired spine deformities in children, adolescents, and adults.

Our arm and leg amputation group is deeply involved in rehabilitation together with our prosthetic technicians and offers a unique opportunity for osseointegrated limb replacement. The osseointegration limb replacement team is engaged in outstanding research in collaboration with the Royal Institute of Technology in Stockholm.
The teams caring for patients with degenerative bone and joint disease treat patients with symptoms from the spine, long bones, and joints.
We perform primary operations on patients with symptoms ranging from mild to severe deformities, sometimes requiring special prostheses or other advanced corrective skeletal surgery before or in connection with the prosthetic surgery. This may apply to children and adolescents with residual conditions after hip disease, young individuals with congenital joint disease, and patients with conditions after previous joint surgery.

The highly specialized spine surgery teams treat patients with chronic problems due to spinal arthritis, disc degeneration, degenerative scoliosis, and myelopathies as well as acute degenerative conditions, sometimes with spinal cord and nerve involvement.
The bone infection unit at Karolinska University Hospital is dedicated to treating bone or joint infections of the spine, pelvis, and long bones. The multidisciplinary team manages the problem of acute and chronic osteomyelitis of the joints or long bones, with individualized antibiotic treatment and the possibility of advanced corrective surgery. We also act as a receiving unit in the Stockholm region, caring for patients with infections secondary to joint replacements or fracture surgery.

The spine team investigates and performs both surgical and nonsurgical treatment of patients with acute and chronic infections of the vertebral column, discs, and spinal canal. The surgical possibilities include advanced corrections, stabilization, and treatment of neurological deficits.
The Orthopedic Sarcoma Unit at Karolinska University Hospital is a national resource and receives patients from a large part of the country. The patients referred to us are either examined due to unclear radiological changes in bones or soft tissues, have a confirmed or suspected diagnosis of sarcoma, or show skeletal metastasis. We diagnose and treat both benign and malignant conditions in patients of all ages.

A combination of physical examination, diagnostic imaging (x-ray, computed tomography, or magnetic resonance imaging), and a tissue sample (cytology or needle puncture) from the nodule are usually required to establish a diagnosis. The patients are individually evaluated in multidisciplinary conferences, including radiologists, cytologists, oncologists, and orthopedic surgeons. Surgery is carried out at Karolinska University Hospital in Solna as either outpatient or inpatient care.

We are dedicated to research in the field of tumor diseases, including diagnostics, treatment, and follow-up. We participate in the Swedish Cancer Registry, the Swedish Palliative Care Registry, and PathFx, the registry for pathological fractures, among others. Research is conducted partly based on data in these registers and partly based on tissue sampling. We are largely responsible for the orthopedic tumor education and training of resident orthopedic surgeons in Sweden, either through annual courses or fellowships.
The Orthopedic Trauma Unit is the most comprehensive in the Stockholm region, treating severe spine injuries, pelvic and acetabular fractures, complex joint injuries, as well as closed and open extremity injuries. As a part of Karolinska's Trauma Center, we strongly commit to the primary and secondary treatment of polytrauma patients. As a primary trauma center, we cover approximately 3 million inhabitants, including neighboring regions.

In collaboration with the plastic surgery team, we care for patients with severe soft tissue injuries and late long-term conditions due to accidents or war injuries. Our goal is to take care of our patients from arrival and during the rehabilitation phase to ensure a quick return to normal life.
Other conditions treated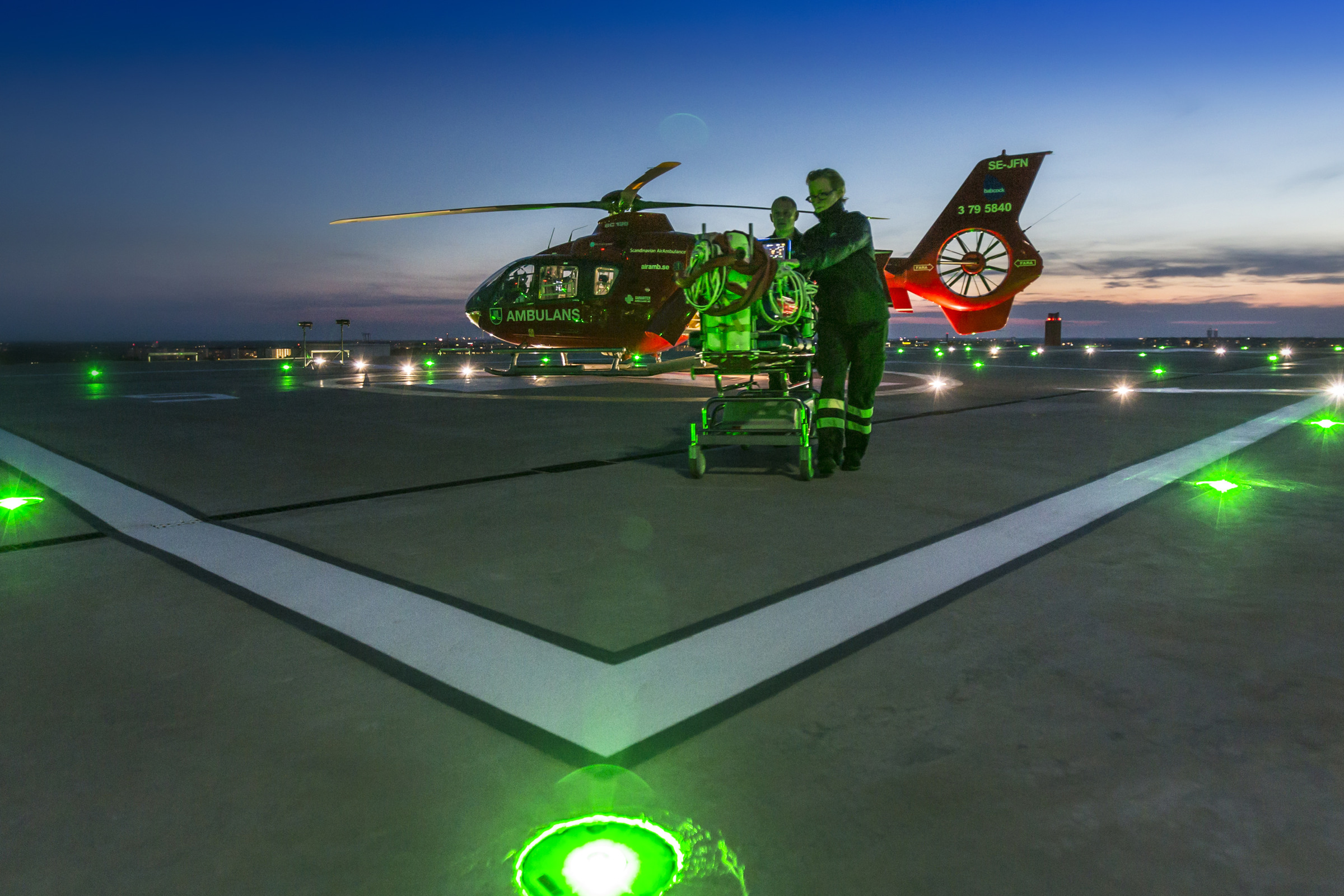 We focus intensely on continuous learning and improvement to maintain world-class trauma care.