Karolinska University Hospital part of the teaching at Harvard Business School
Harvard Business School in Boston has written a case study on Karolinska University Hospital which will be used in the MBA program as well as executive education.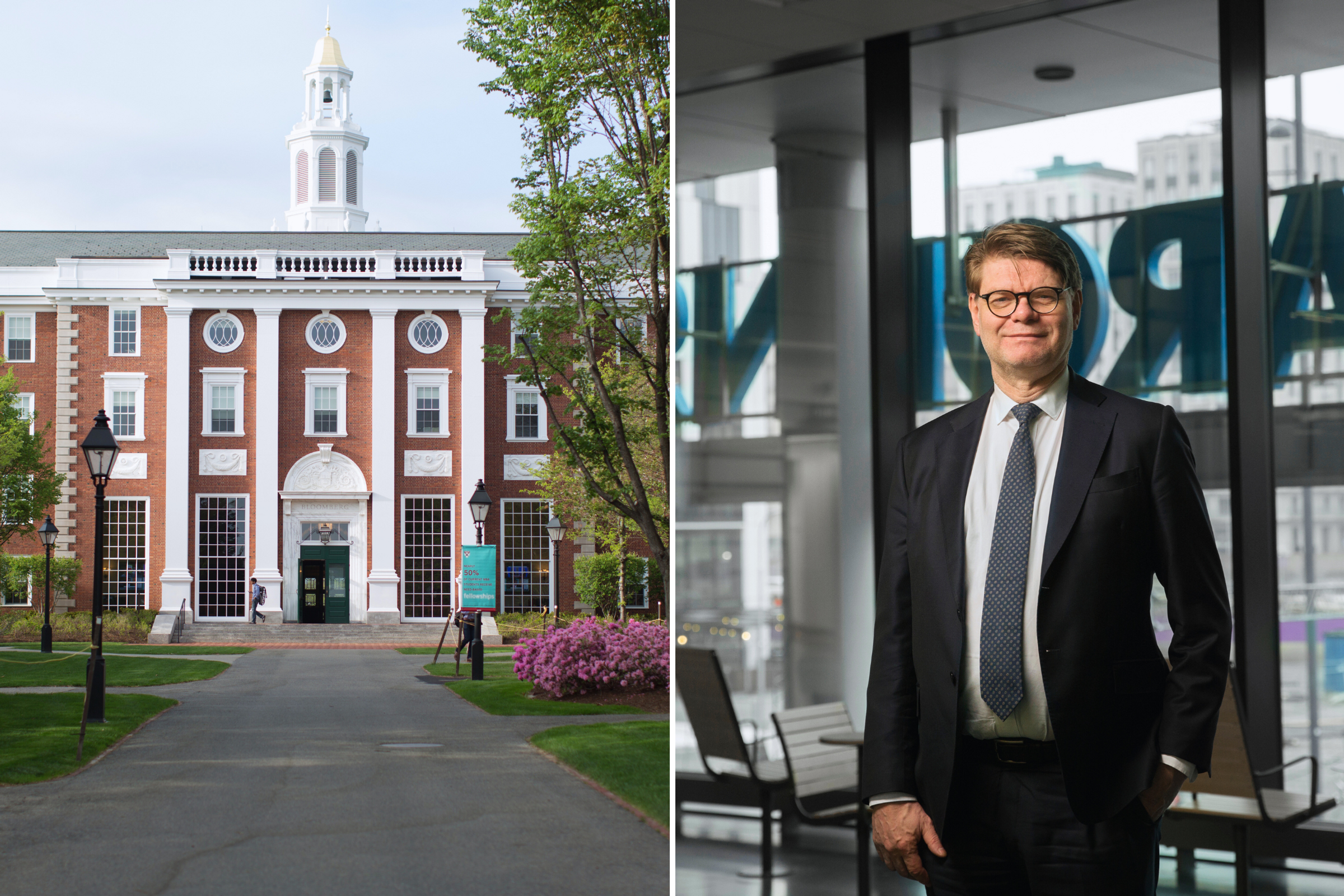 Healthcare is facing similar challenges all over the world: increasing demand for care, new treatment modalities, increasing expectations on quality and limited resources, both financial and workforce.
– The healthcare sector is undergoing a pervasive transformation and development. The transformation at the Karolinska University Hospital is particularly remarkable because it has involved the entire hospital, which engendered significant challenges.
By overcoming these challenges, the hospital was able to achieve greater production levels, and thus greater access, while delivering the same or better quality of care. The Karolinska's experience with this transformation offers many lessons on how to implement organizational change. Our students will benefit from sharing in these learnings, says Susanna Gallani, the Tai Family Associate Professor of Business Administration at Harvard Business School.
The case includes the hospital's operations in both Huddinge and Solna. It takes its starting point in the 2008 decision to build a new hospital in Solna and implement a thematic organization. The thematic organization means care is organized along patient pathways rather than based on a traditional clinic structure. The case describes the operational problems that arose as well as the criticism voiced by staff and media concerning the new organization and the new hospital building in Solna.
2019, the hospital reported a deficit of 1.8 bnSEK. 2020-2022 have seen surpluses of between 18 and 740 mnSEK. 2017-2019, Karolinska produced less care than the commission from Region Stockholm stipulated. 2020-2022 the hospital has instead produced between 2.1 and 5.7 percent more than commissioned, which has increased access for patients. This led to the hospital at the end of 2022 having removed queues for 82 out of 88 types of surgery.
– For me, the most interesting aspect of the Karolinska's transformation is how the hospital has engaged its staff not only in participating in the change, but in leading it. Deep organizational changes like the one experienced at the Karolinska can succeed only if there is buy-in from the staff, there is confidence in the mission, clarity in the objectives, and people are put in the conditions to do their best work. There is no standard formula, but the role of leadership is a key driver of success, says Professor Gallani.
Wednesday November 8 Björn Zoëga, Karolinska's CEO, participates in a class discussion at Harvard Business School where the Karolinska case will be used for the first time, in the executive education course Strategy for Health Care Delivery.
– An important aspect of the HBS case is the analysis of how we since 2019 have used our strategy to implement rapid change. The strategy has to be simple enough that everyone can relate to it but also specific enough that it actually has relevance. The basis of Karolinska's strategy is that constant change at high speed must be built from the bottom up; that is where the knowledge and solutions can be found. I am proud that all 15 800 staff at Karolinska contribute to the development of healthcare globally through this case, says Björn Zoëga.
Shortly, the Harvard Business School case on Karolinska University Hospital will be published by Harvard Business Publishing and will thus be accessible to universities and business schools globally.
◾ ◾ ◾
Facts / Harvard Business School
Harvard Business School, HBS, was founded in 1908 and is part of Harvard University. HBS is leading within research on management and leadership and is one of the world's most highly regarded business schools. Around 200 teaching staff teaches 2 000 students annually. The case teaching method was developed at HBS. In case-based teaching, students analyze and discuss real cases to get training in analysis, decision making and leadership.