A visionary eye hospital offering highly advanced ophthalmology care.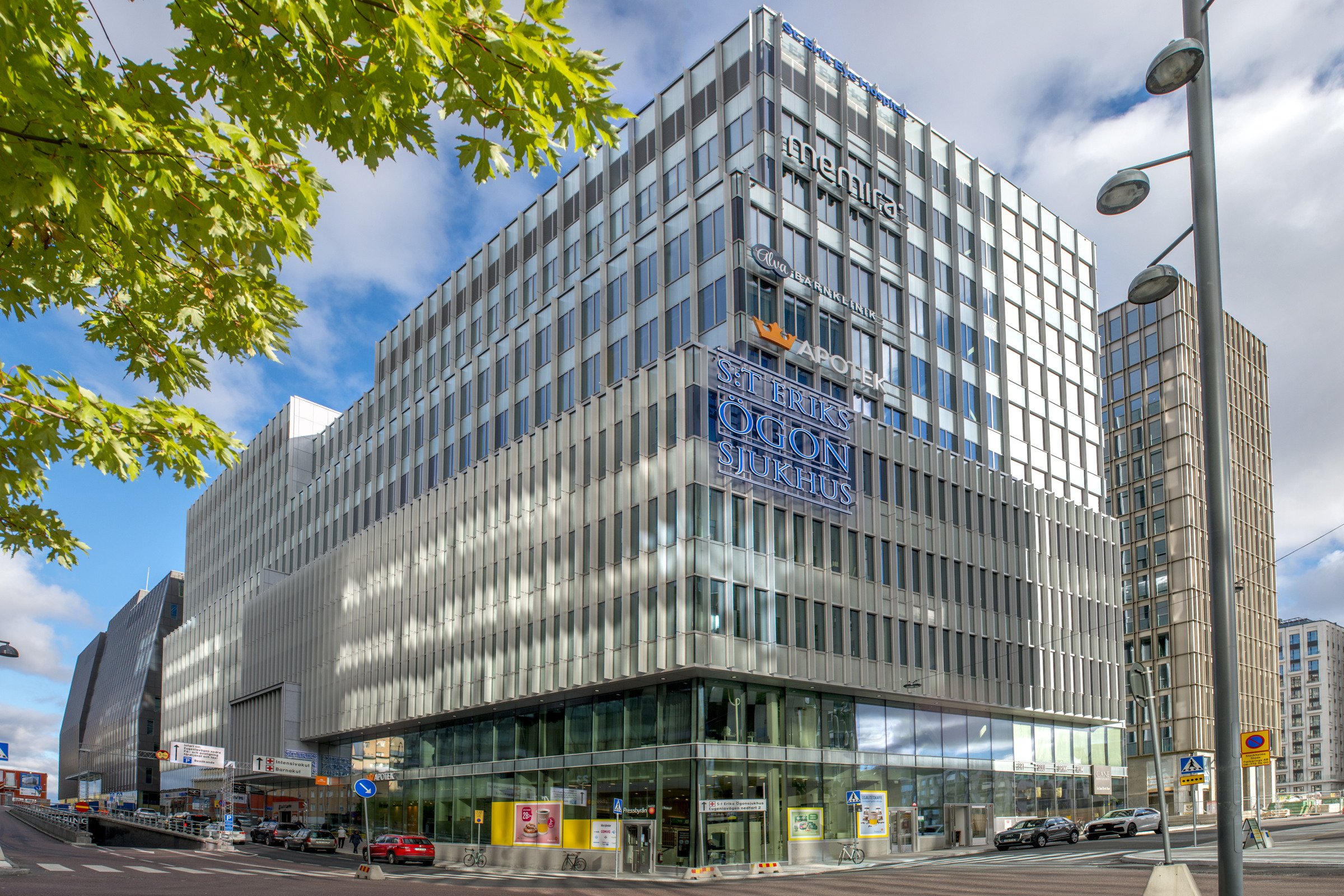 St. Erik Eye Hospital is one of Europe's leading eye hospitals and the most comprehensive ophthalmic and vision research institution in Sweden. Our vision is to be one of the world's leading eye hospitals. We treat rare ophthalmology illnesses and offer highly advanced care. St. Erik Eye Hospital is Sweden's only purely ophthalmology-oriented hospital and has long been on par with similar institutions worldwide.

About 165,000 patients annually, from Stockholm County, Sweden, and abroad, are treated at our hospital, and we receive about 28,000 emergency visits every year. We perform approximately 10,000 surgeries and 28,000 intravitreal injections on an annual basis.

The hospital employs about 450 employees in four departments and six support departments. We have ten services, an accident, and emergency service and consulting services for inpatients at other hospitals. Our mobile team performs fundus photography at health centers in Stockholm County.
Research and Education
Together with Karolinska Institutet, we are a national and international center for research on eye diseases and treatments. Our research results have contributed to new treatment methods and have affected how eye care is conducted today. The proximity to Karolinska University Hospital and Karolinska Institutet contributes to a more extensive exchange of knowledge and resources within healthcare, research, and education.

We are one of Europe's largest and most complete educational bodies in the field of eyes and eyesight. Our experts teach and train the specialist doctors of the future, medical students, eye nurses, and orthoptists.

Request medical treatment
More information on who can request a medical second opinion or treatment at Karolinska.
Read more