Ukraine doctors visited Karolinska University Hospital to collaborate on rare diseases patient care
Ukraine doctors aim to develop a project to assist Ukrainian patients with rare diseases, which has become even more critical due to the ongoing conflict with Russia.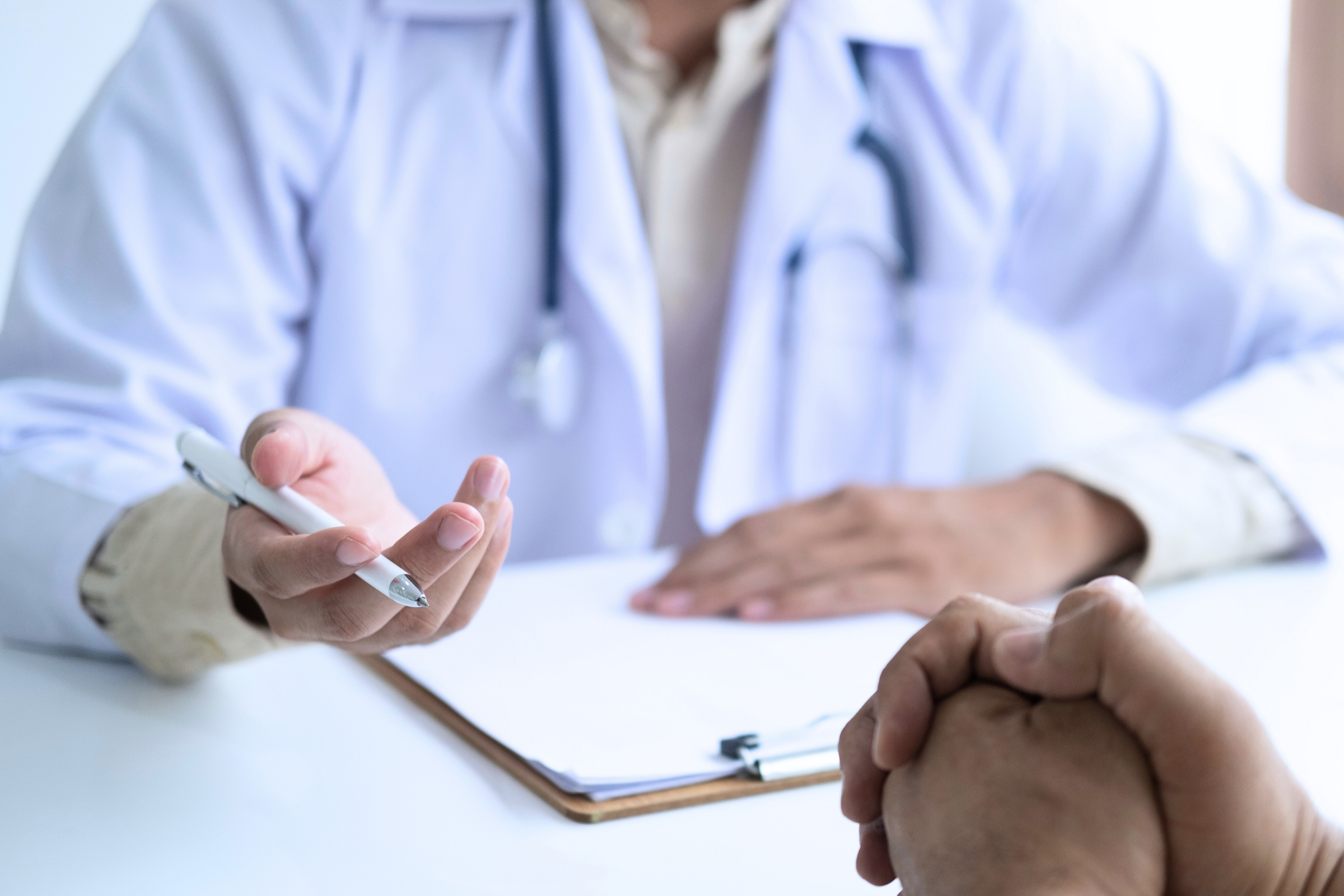 Last week, Karolinska University Hospital welcomed a delegation from EURORDIS-Rare disease Europe, the Ohmatdyt Kyiv Children's Hospital, and the chairs of Orphan Diseases in Ukraine. All of them are involved in the rare disease HUB Ukraine project, promoted by the European Commission, that aims to find hospitals within Ukraine and Europe, who can give a response to the medical needs of Ukrainian patients with diagnosed rare pathologies.
There are around 2 million patients in Ukraine living with rare diseases and in most of the cases diagnosis is complex and difficult to detect and treat. The ongoing crisis resulting from the war has further worsened this situation. The project started one year ago in Sant Joan de Déu Hospital Children's Hospital in Barcelona and now has moved to Ukraine due to the patients' desire to receive treatment in their own country.
The Ukrainian members had a meeting with our Karolinska University Hospital senior researcher and national coordinator for the European Research Networks (ERN), Rula Zain, as well as with Maria Johansson Soller, head of the clinical genetics department and chair of the consortium of all ERN centers, and Anna Sahlström, head of the national and international affairs.
– This project has big future, so we need to develop it, says Dr. Natalia Samalenko, head of the rare disease center at Kyiv children's hospital.
– Right now, we are handling fewer than 10 cases per week, but there's still a lot of work to be done with these patients. It can take more than 8 months to diagnose and treat a single case. This HUB is also responsible for finding doctors in other parts of Ukraine where the patient is located. It's worth noting that most patients within the HUB are Ukrainian nationals, she adds.
– We've just started to do this work, but the goal of this hub is making the connection between patient and doctors whether they are in Ukraine or not and work as a team to assess the right diagnose and treatment for the patients, says Dr. Yosyp Saladi, pediatrician and clinical lead for the Rare Disease HUB.
In Region Stockholm – Gotland are approximately 50 expert teams linked to 21 European Research Networks (ERNs), these networks serve as a platform to unite European expertise, enhancing the quality of care and facilitating knowledge exchange. The centers of collaboration have a multidisciplinary expertise. After the patient is diagnosed there are different clinics with different specialties in each disease group.
Now, Ukraine is working on a national plan for how to develop expert centers for rare diseases, the Ukrainian delegation showed great interest in understanding how this system works in Sweden and were very curious to hear Karolinska University Hospital experience in this regard.
– In Sweden we have the challenge to use the knowledge and competence that is produced by the European Reference Network (ERN) and to channel it to the rest of the healthcare system, so we look very much forward to be partner of this European project, says Rula Zain, senior researcher and associate professor at Karolinska Institutet and national coordinator for the ERN.
– We hope that we will increase knowledge and information about rare diseases and also facilitate patient treatment and diagnoses wherever they are, she adds.
_______________________________
Text: Paula Pérez Gonzalez-Anguiano.
Similar news
"It is very gratifying that we finally have a new medication for this severe disease," says Soo Aleman, professor and senior consultant.
This is the first global 'Undiagnosed Hackathon' which takes place at Karolinska University Hospital in Stockholm.