Precision medicine focus for EU's Life Science Conference
As the conclusion of Sweden's presidency of the EU, the Life Science Conference will be held at Aula Medica in Hagastaden on June 26-27. Precision medicine is the theme for these two days, and Karolinska University Hospital, together with Karolinska Institutet, has contributed to the development of the program.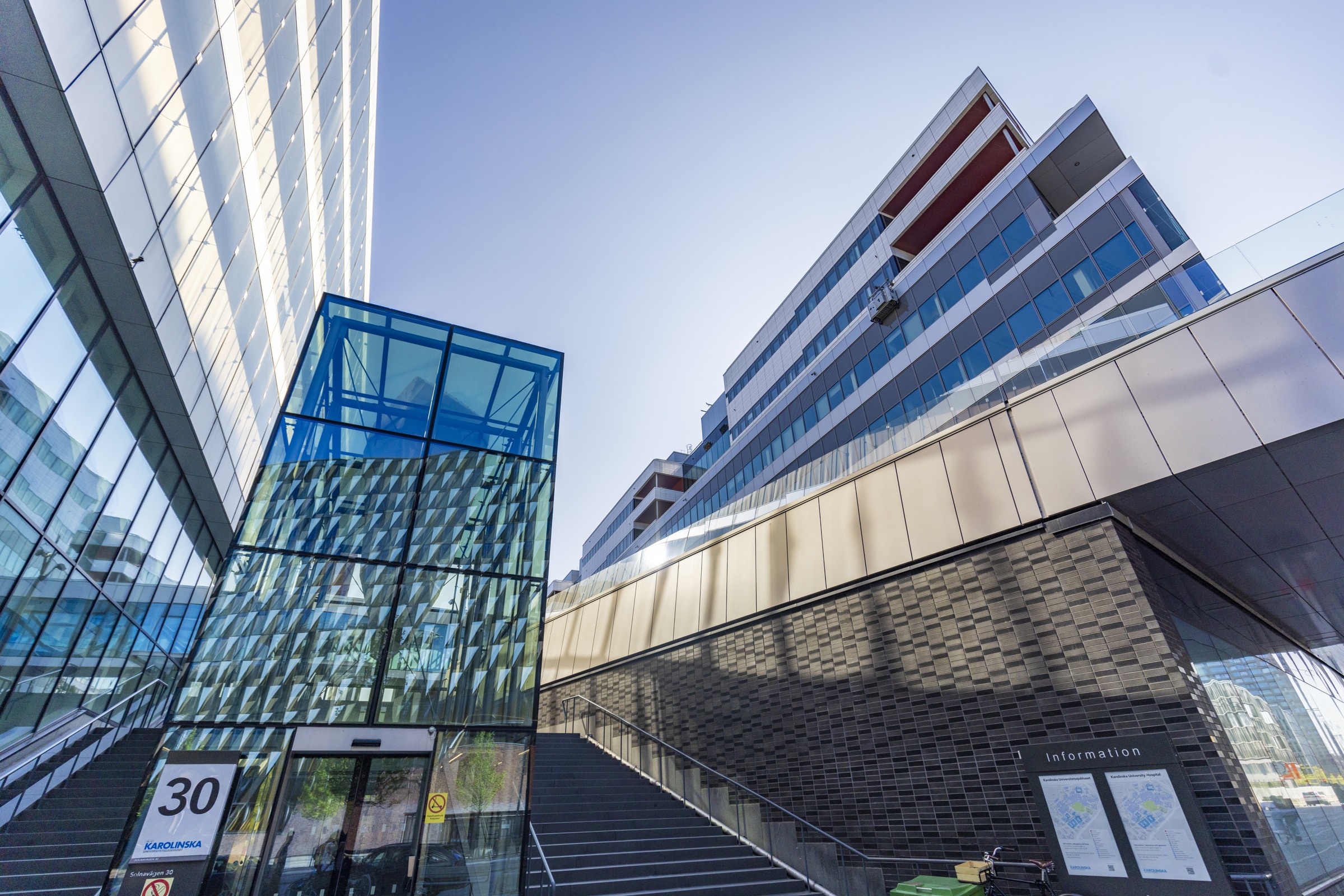 The Precision Medicine Center at Karolinska University Hospital is visited during the tour. Precision medicine enables tailored prevention, diagnosis, treatment, and follow-up based on the unique conditions of individual patients. Precision medicine (and precision health) is increasingly described as a key component in healthcare and the field of life science, something that Anna Martling, a senior physician at Karolinska University Hospital and Dean and Professor at Karolinska Institutet, agrees with.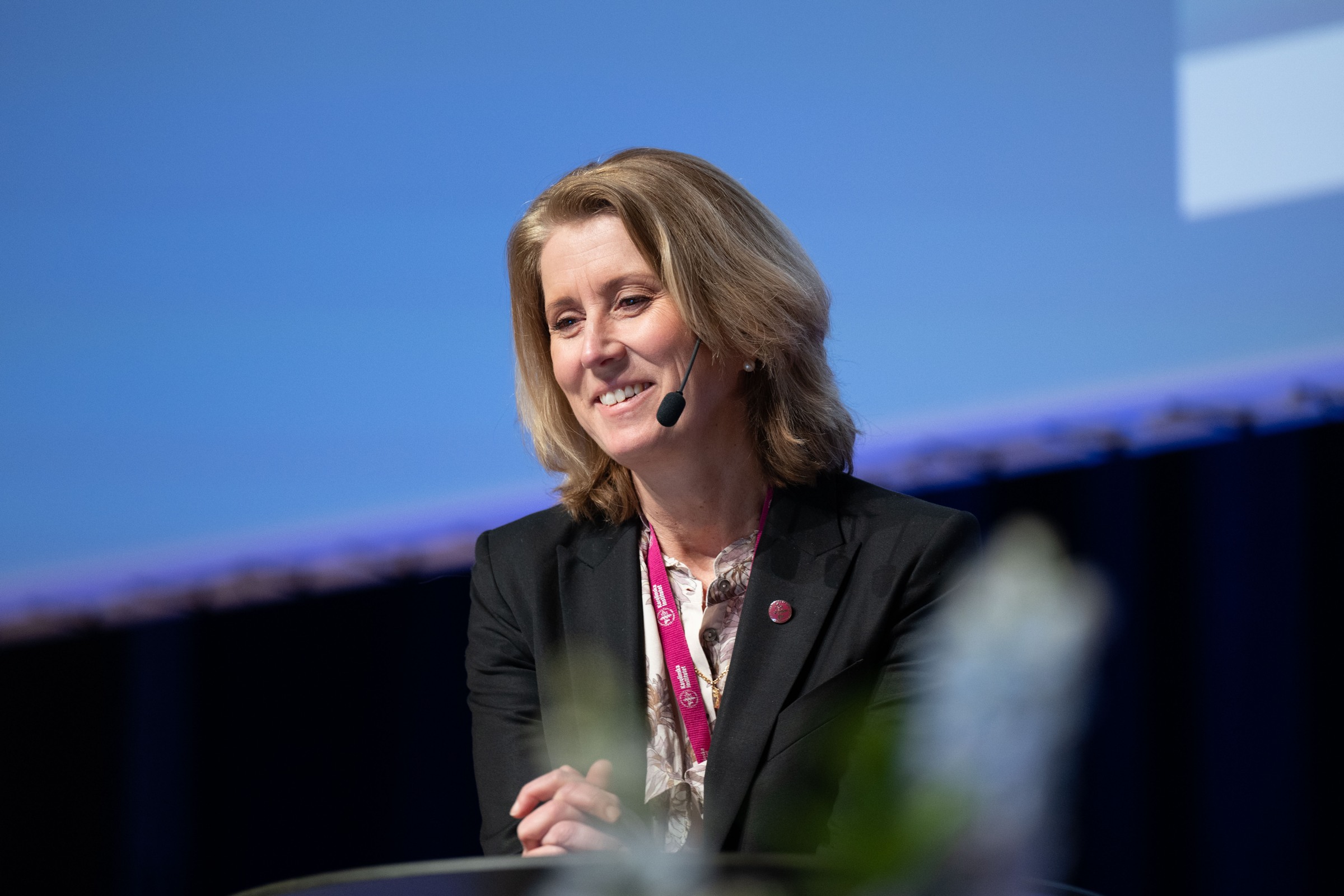 -- Boldly stated, precision medicine IS the development of healthcare. It is what drives both the progress of life science and healthcare. One can say that it is a catalyst for development in these areas.
Academia, healthcare, and industry in collaboration
She explains that we are facing an entirely new arena with an increasing amount of knowledge, new biomarkers, new diagnostic methods, and new treatments that provide completely new opportunities.
-- This requires us to work together - both academia, healthcare, and industry - but also society at large.
By "academia," she refers to education and research, which according to Anna Martling, are increasingly integrated into healthcare and part of the patient's journey. She emphasizes the importance of contributing to future competence supply and educating future employees, but also further educating current employees in precision medicine.
-- It is important for research to be integrated and contribute to the development of healthcare, but it is also about utilizing the data generated in precision medicine today so that we can continue to develop and improve care and treatment for each individual patient based on their unique conditions.
Precision medicine a focus area at Karolinska for four years
That precision medicine is a priority within the EU is not surprising to Anna Martling. Karolinska University Hospital and Karolinska Institutet have been working intensively on precision medicine for the past four years. In 2020, Karolinska University Hospital and Karolinska Institutet established a "task force" to accelerate the implementation of precision medicine in healthcare.
-- Since then, we have created a close collaboration in the established Precision Medicine Center Karolinska (PMCK), where we have primarily focused on new work methods and essential components that must be in place. It is an ongoing work that we can only do together and will continue with even higher intensity going forward.
In addition to the establishment of PMCK, the collaboration has also aimed to create sustainable structures for the future, such as a cohesive innovation environment for precision medicine technologies and a collective effort in data management, says Anna Martling, adding:
-- PMCK's mission is to responsibly and systematically integrate precision medicine into everyday healthcare.
The conference takes place in the facilities of Karolinska Institute and Karolinska University Hospital
The Life Science Conference on June 26-27, which concludes Sweden's presidency of the EU, has been located in Hagastaden and Karolinska Institutet's Aula Medica.
-- It is very exciting that the government has chosen to hold the conference here, and the chosen topic for the conference demonstrates the importance of the work we have done jointly at Karolinska University Hospital and Karolinska Institute to truly incorporate precision health and precision medicine into healthcare, says Anna Martling.
During the conference, a tour will also be conducted for the delegates, with PMCK at the hospital being one of six stations in Hagastaden. The purpose is, among other things, to showcase the geographical proximity of healthcare, academia, and industry. As the dean/chair of the task force on precision medicine, Anna has contributed to the design of the conference and setting the agenda.
-- It is, of course, an extremely strong message that Sweden, during its presidency, chooses to highlight this in its concluding conference, but it also shows the value and the systemic shift that not only we but the whole of Europe is facing.
Future jobs are within precision medicine
For the continued development of precision medicine, healthcare professionals need to be further educated, and new competencies and new work methods will also be needed in healthcare going forward.
-- There will, among other things, be an increased demand in genetics; we need more qualified bioinformaticians, biostatisticians, and system architects, but there will also be a need for competencies in the ethical domain. Examples within the ethical domain include issues related to data sharing, AI, and ethical prioritization.
According to Anna Martling, the life science cluster being established in Hagastaden constitutes an important hub for the continued development of precision medicine.
--Meeting places between academia, healthcare, and industry are needed. The environment being built in Hagastaden - with Karolinska University Hospital, Karolinska Institutet, and the business sector - stimulates encounters and beneficial "collisions" that provide a unique opportunity to further develop this work.
Text: Josefine Franking
Similar news
Karolinska University Hospital's director Björn Zoëga and Karolinska Institutet's president Annika Östman Wernerson have signed an agreement to establish a joint center for advanced cell, gene and tissue therapies.
The International IHF Awards are annually presented by the International Hospital Federation (IHF), and Karolinska University Hospital is one of the finalists in 2023.