Precision Medicine Center Karolinska
Precision medicine is the future of healthcare and enables more accurate diagnostics, more effective treatments, fewer medical injuries, and increased survival.
With its innovative approaches, precision medicine is the future of healthcare, aiming for improved and more equitable health. New technology enables the collection of large amounts of health data from individuals, giving us a more detailed understanding of diseases and health. Information about genetics, environment, and lifestyle enables customized prevention, diagnostics, treatment, and follow-up.
More accurate diagnostics and effective treatments also mean fewer medical injuries and increased survival rates. In other words, precision medicine enables the right interventions for each individual patient at the right time. Precision medicine requires novel, cross-disciplinary ways of working and increases cost-effectiveness, and decreases unnecessary suffering for patients.
The Precision Medicine Center (PMCK) is a joint initiative between Karolinska University Hospital and Karolinska Institutet. Our mission is to enable broad clinical implementation of precision medicine in healthcare. With organizational solutions to integrate diagnostics, treatment, and research, precision medicine can become more integrated with the care we provide and thereby benefit our patients.
One example of an organizational solution is the collaboration between Karolinska Institutet/SclLifeLab and Karolinska University Hospital called Genomic Medicine Center Karolinska (GMCK). The GMCK develops and delivers genetic diagnostics for healthcare, including whole genome sequencing. The GMCK is a node of the national Genomics Medicine Sweden (GMS) initiative. In coming years, more diagnostic technologies will reach clinical maturity, and similar collaborations will be established with the support of PMCK.
Two other important aspects of precision medicine are diagnostic development and IT and data management. Structures and working methods to manage this are currently being developed in close collaboration with PMCK.
◾ ◾ ◾
Embracing the uniqueness of each patient with precision medicine

Click here or on the image above to see the film.
◾ ◾ ◾
Precision medicine gave Nathalie her life back
See the interview with Nathalie who suffered from porphyria.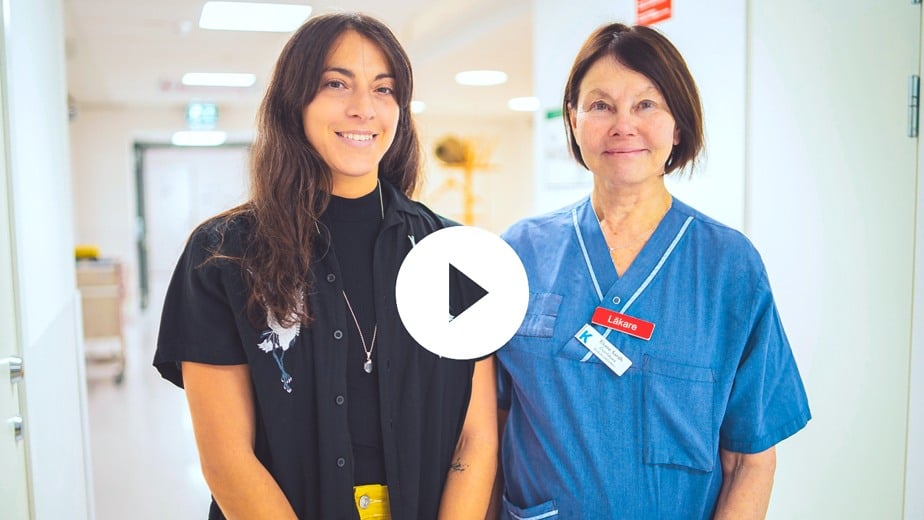 Click here or on the image above to see the film.
Request medical treatment
More information on who can request a medical second opinion or treatment at Karolinska.
Read more